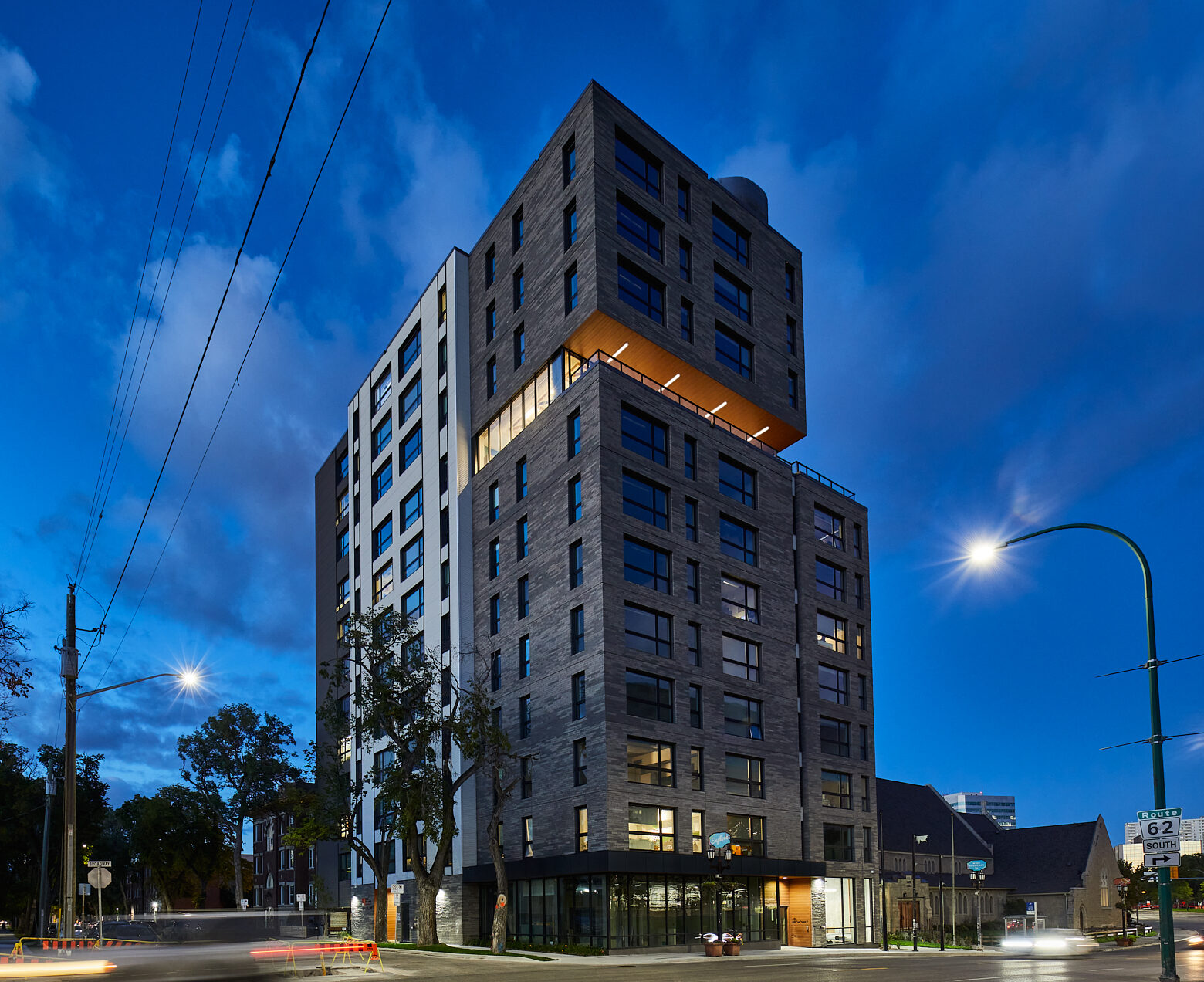 West Broadway Commons is a joint-venture project with the University of Winnipeg Community Renewal Corporation2.0 and All Saints Anglican Church. The 12-storey, 110 unit mixed-use and mixed-income apartment was constructed on land adjacent to the Church, at the corner of Broadway and Colony Street at the entrance to Winnipeg's West Broadway neighbourhood. The goal of the project was to provide a supportive and ongoing revenue stream for the Church, while furthering UWCRC2.0's mission of developing sustainable housing and revitalizing downtown Winnipeg.
The cubist inspired design features a masonry façade that serves as a backdrop to the Church's 1926 English Gothic grey stone architecture. South-facing terraces – both private and communal – allow residents to enjoy sweeping views of the Manitoba Legislative grounds, downtown Winnipeg, West Broadway and beyond. Accessibility and sustainability were other key drivers of the project's design.
In addition to the design objectives and affordable housing goals of the project, budget and schedule were of utmost importance. A portion of the project's funding was tied to a grant – to receive that grant, the building had to achieve occupancy by the end of 2020. There were initial delays outside of the project team's control that pushed back the start of the 20-month schedule. Once the project was able to begin, Bockstael accelerated the schedule and kept to the guaranteed maximum budget to achieve occupancy on December 23, 2020 – just 16 months after getting in the ground.
Contract Value
$22,800,000
Consultant
Number TEN Architectural Group