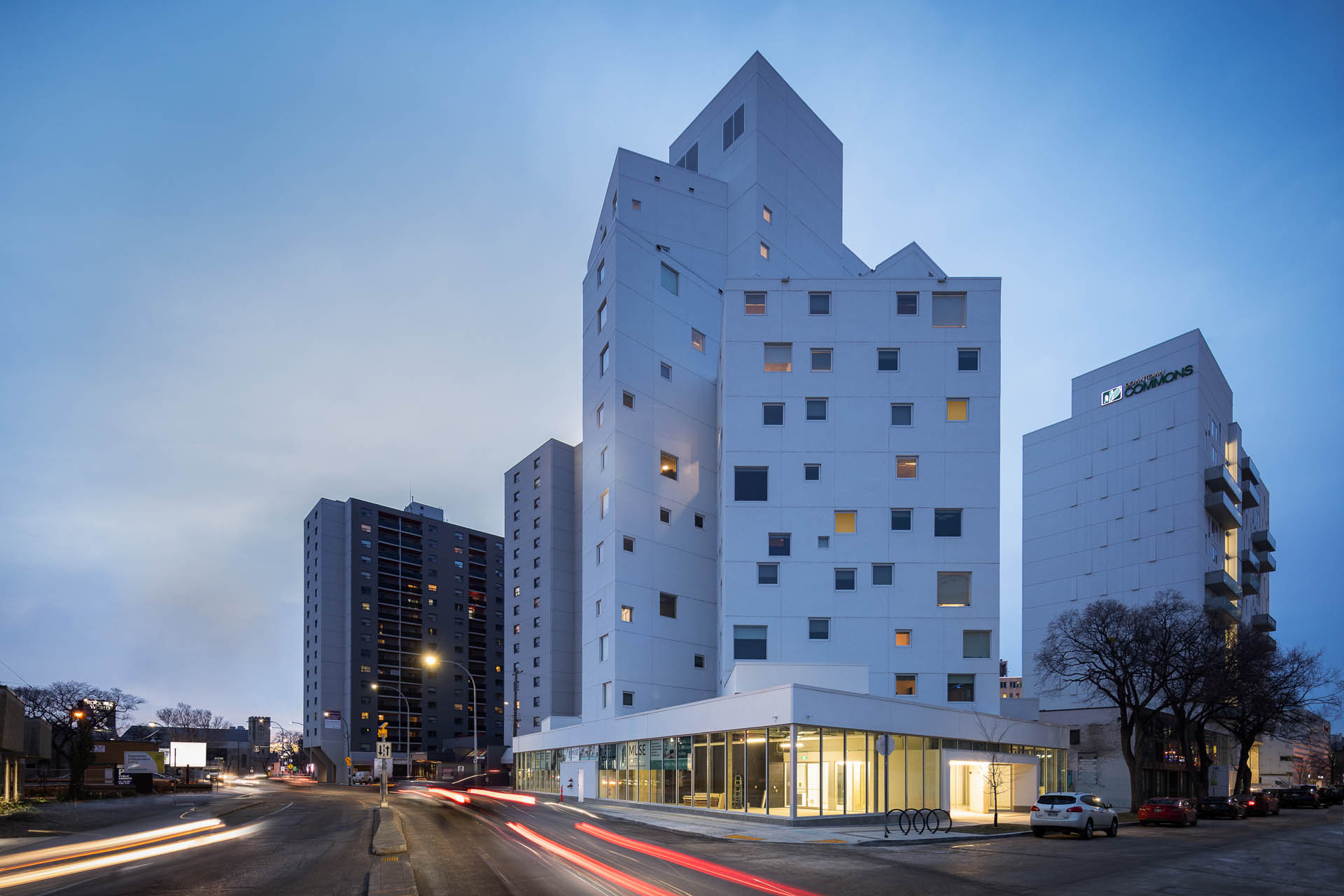 This 119 unit cast-in-place concrete residential building for the University of Winnipeg Community Renewal Corporation 2.0 is comprised of a range of premium, market, and affordable unit types, including 28 studios, 59 one bedroom units, 29 two bedroom units, and 3 three bedroom units. The building is 15 stories tall, with a 10th floor rooftop terrace, and a half-floor of covered parking. The ground floor includes 3 commercial retail units.
Capitalizing on the CMHC Affordable Housing program, the design has been optimized to provide high-density of units in a unique and modern setting. Construction was completed under a 19 month schedule.
Contract Value
$22,100,000
Consultant
Michael Maltzan Architecture Inc. with Cibinel Architecture Ltd.