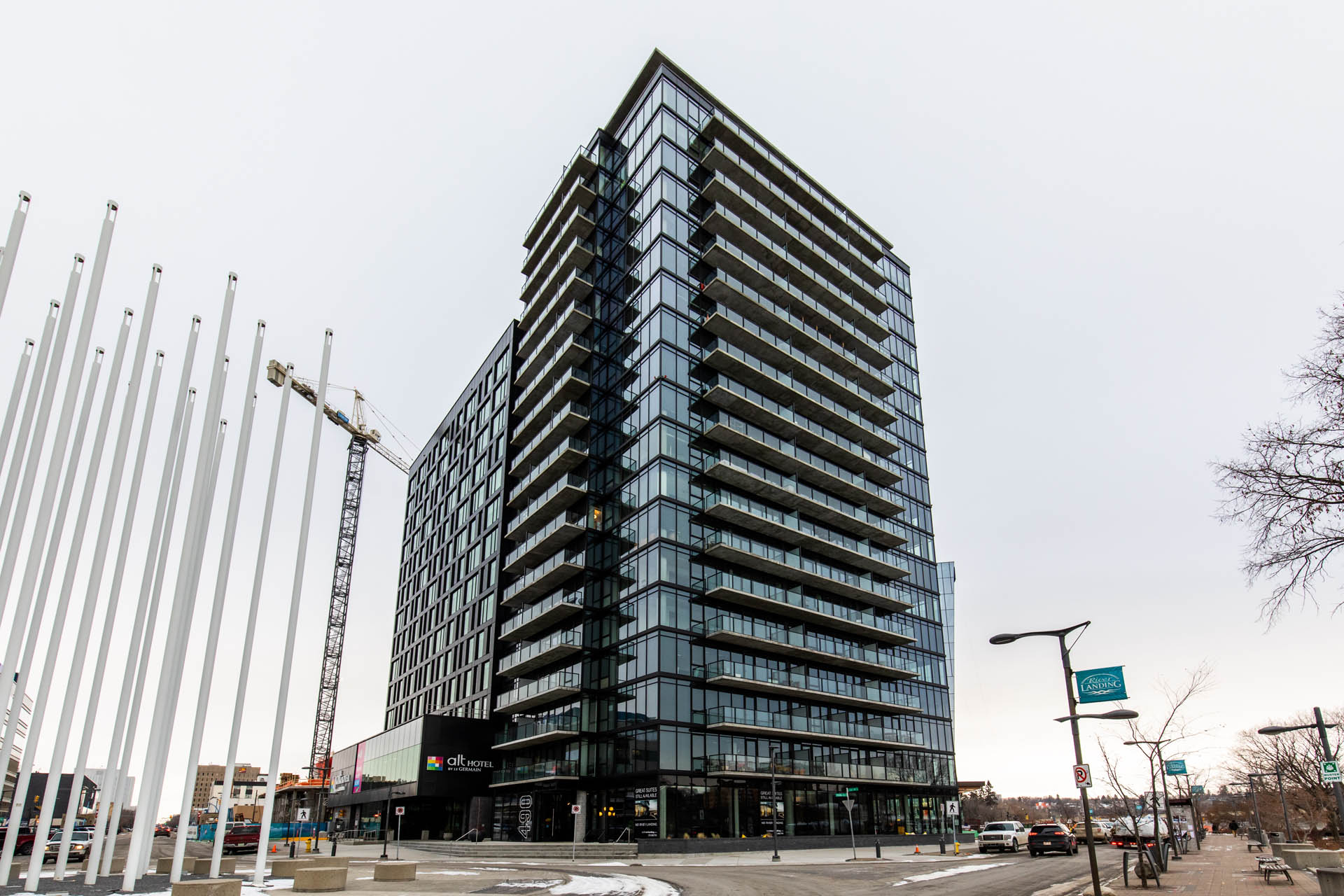 No. 1 River Landing Condominiums
Building on the success of the Glasshouse Skylofts project in Winnipeg, the Urban Capital (located in Toronto) group invited Bockstael to join them in constructing their next project, a 20-storey glass tower condo project in Saskatoon. Subsequently, Bockstael was also hired by Groupe Germain (located in Montreal) to construct the adjacent 14-storey ALT Hotel concurrently with the condo.
Deeply integrated in the design and planning process, Bockstael completed a cost study to determine cast-in-place as the optimal structural system and assisted with engineering consultant selection.
Bockstael also represented our owner teams in negotiations with the parkade owner and contractor, to ensure fair value was being charged for work related to the condo. Bockstael took full responsibility for coordination and planning of construction, schedule management, and coordination with the underlying parkade.
Through rigorous application of Lean construction tools and the Last Planner System, work proceeded on a rapid pace, with the Hotel achieving occupancy in December 2018, just 16 months after work began. The condo tower built on this success, achieving first occupancy ahead of schedule, with interim occupancy achieved in May 2019.
Contract Value
$30,000,000