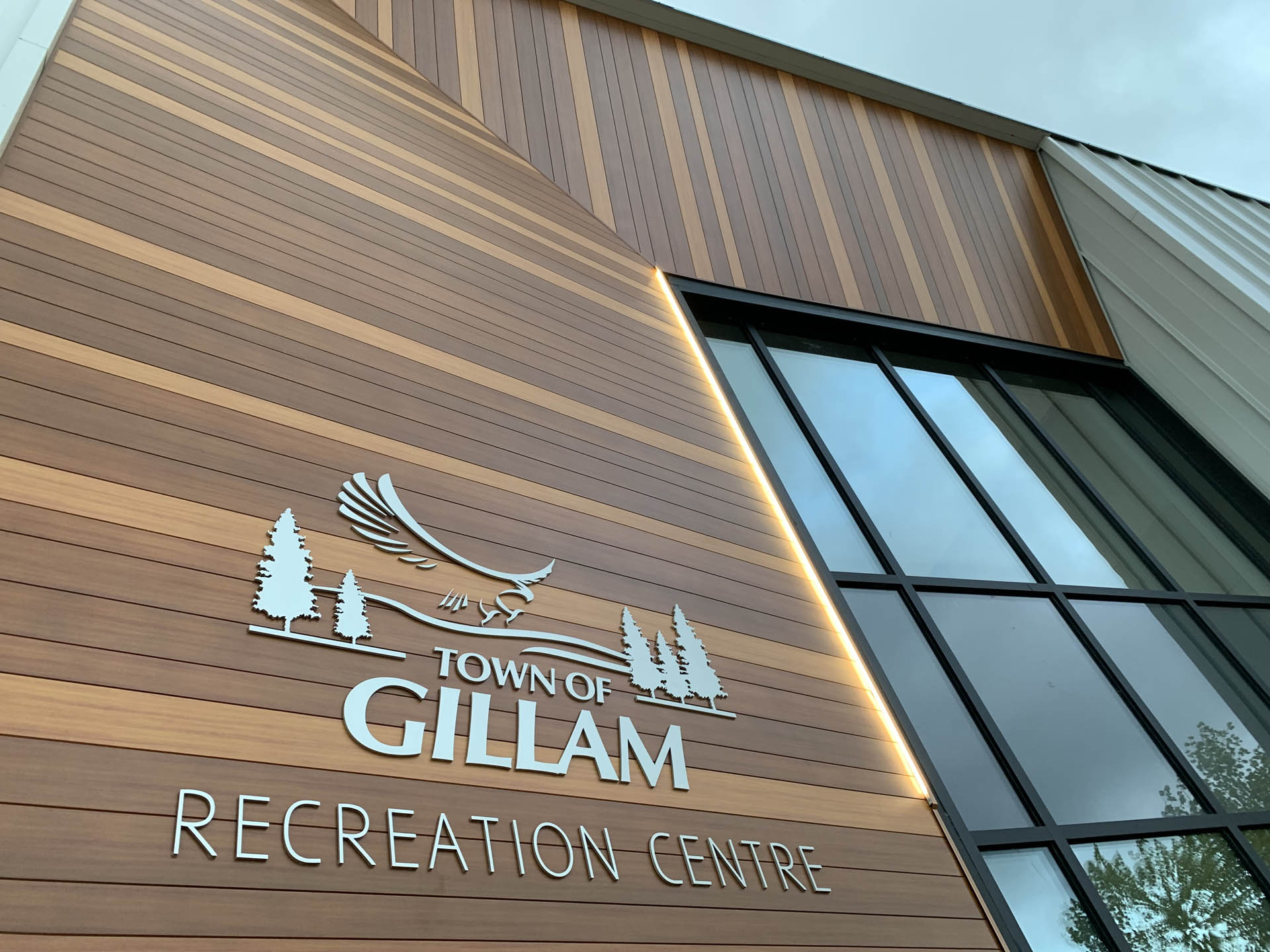 Gillam Recreation Centre Redevelopment
Bockstael Construction was the Construction Manager for the redevelopment of the Gillam Recreation Centre, joining the team in the schematic design phase. Manitoba Hydro's (MH's) primary project objective was to design and construct additions and renovations to the facility to serve the Gillam community for the next 50 years, embracing the principles of Climatic Responsive Design, and the northern context.
Scope included two distinct additions. The 19,000 square foot Community Centre addition was comprised of a new library, children's play area, youth lounge, fitness centre, movie theatre, and meeting spaces spread over two-storeys and linking into the existing gymnasium. The 7,300 square foot arena addition provided four new change rooms and a revamped grandstand for rink viewing. 63,000 square feet of existing community centre, hockey arena and curling rink areas were also substantially renovated, with complete new mechanical and electrical systems, new roof and exterior cladding, substantial building code upgrades, and new finishes.
Under a highly integrated design phase approach, Bockstael participated in all integrated design meetings, leading all cost, value engineering, and schedule discussions, while providing critical input into the sequencing of construction, design detailing to accommodate ongoing use of the rink during the construction phase, and logistical considerations for northern construction.
To fulfill commitments made to the local community, an aggressive timeline was set for the commencement of on site work. Working with the consultant team a design and procurement plan was developed that included five Tender Packages: Hazardous Material Abatement & Selective Demolition, Existing Roof Replacement, Foundation & Superstructure, Temporary Rink Operations (a separate project initiated to allow use of the existing rink during renovations), and Envelope & Finishes.
Contract Value
$28,000,000
Consultant
Number TEN Architectural Group