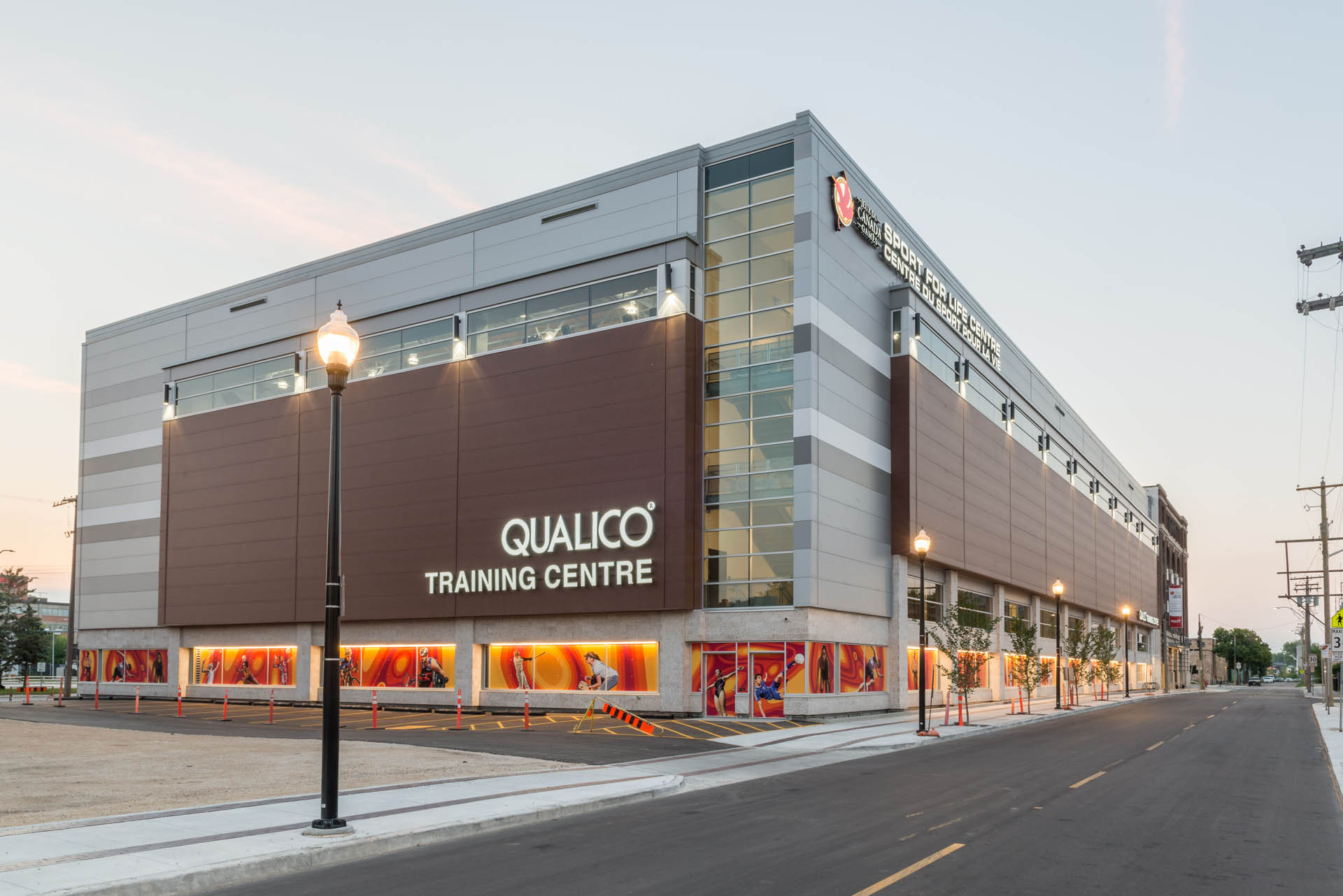 Jeux du Canada Games Sport for Life Centre
The Jeux du Canada Games Sport for Life Centre is a four-storey concrete and steel addition to an existing heritage building in downtown Winnipeg. Design elements consist of a cast-in-place foundation and second floor supporting structure. A clean span roof joist system accentuates the open atrium from the second floor courts up to the roof level. Cladding is a combination of brick veneers and insulated metal wall panels.
Key features of the project include the main floor indoor parkade, second floor sports courts for basketball and volleyball events, third floor therapy clinic, and fourth floor interior running track overlooking the court two floors below. There was zero clearance between the building and adjacent roadways and sidewalks, presenting logistical challenges in material delivery and installation. Innovations in just-in-time delivery and close coordination with trades and suppliers were critical to the project's success. The venue hosted events during the 2017 Canada Summer Games. Sport Manitoba has completed the Power Smart New Buildings Program 2.0 – Performance Path.
Contract Value
$23,000,000
Consultant
Number Ten Architectural Group