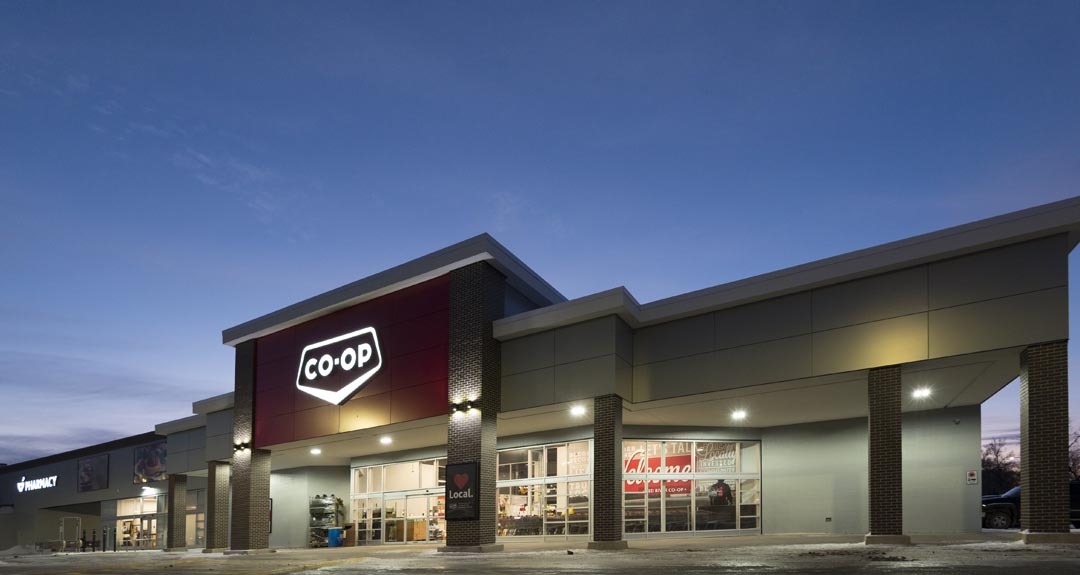 Co-op Grocery Store – Grant Park
The one-time Safeway store at the Grant Park Shopping Center located at 1120 Grant Avenue in Winnipeg, Manitoba was acquired by Red River Co-op in 2014. After rebranding the location it re-opened and served area residents until a complete renovation was undertaken in early summer 2018 by Bockstael Construction for all areas of the 53,000 square feet the store occupies.
The seven phases of the project had several challenges to incorporate and plan for, including complete relocation of all major departments to different areas in a large scale retail setting that remained active throughout the renovations, installing new infrastructure under the concrete floor slab in locations that had remnants from several previous renovation projects, complete removal of the existing and installation of a new refrigeration system and associated equipment while existing departments maintained operations and coordinating the Owner's work and retail fit-up scopes. Once the renovation was completed, the formal Grand Opening of the Grant Park Red River Co-op location occurred in the Fall of 2019.
Contract Value
$5,600,000