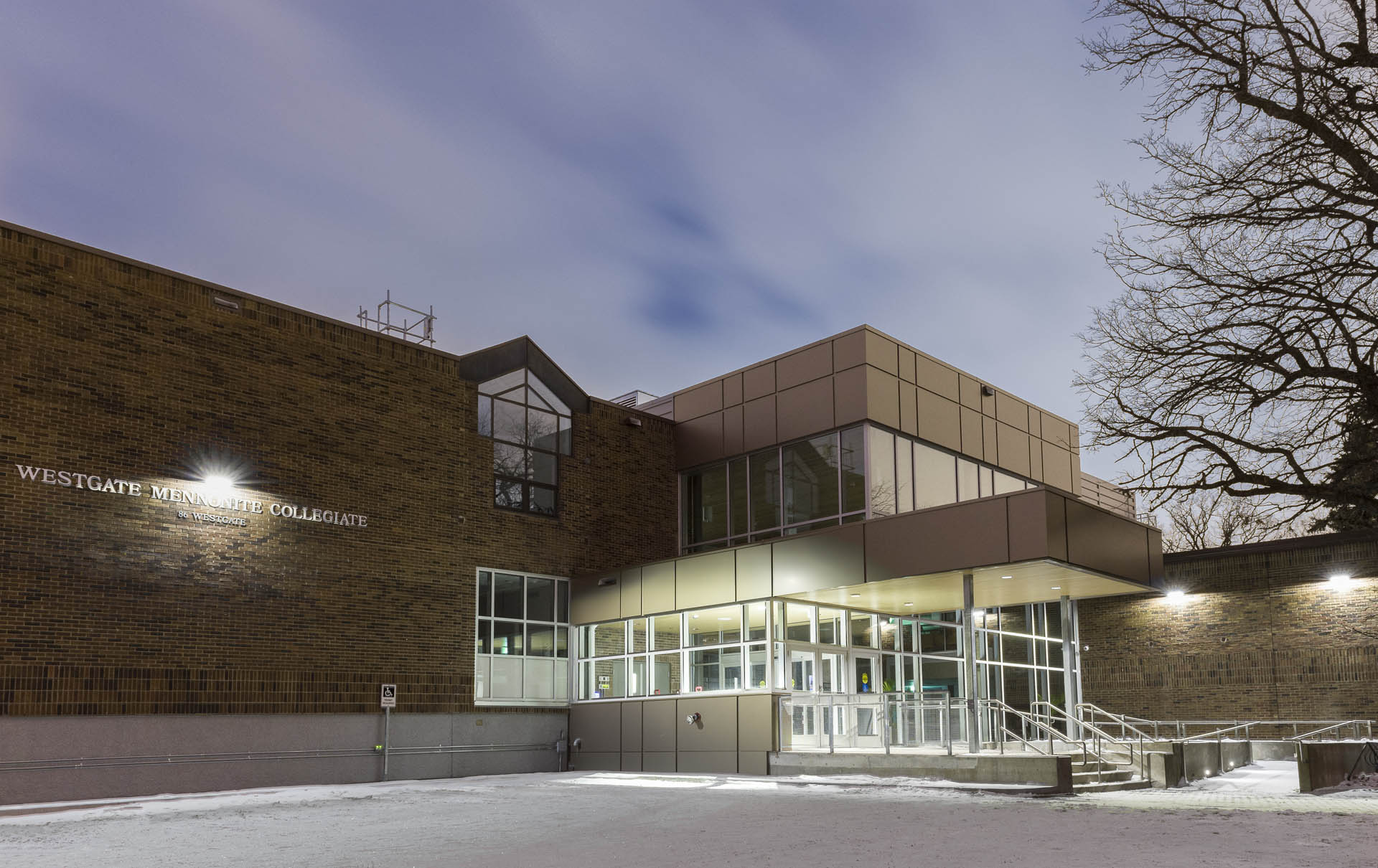 Westgate Mennonite Collegiate Renovation
Westgate Collegiate renovation project was a major renovation to an existing private school. The majority of the work involved demolition of the original 3 storey building structure which is sandwiched between two newer building additions. The existing buildings received new interior finishes as well as upgraded mechanical systems and new LED light fixtures.
The project site is located on the bank of the Assiniboine River in an older residential area of Winnipeg. Access logistics as well as environmental protection of the river and it's bank played into the complexity of both the demolition work as well as the new construction.
The new building construction is a 3 storey concrete and steel structure. There is a mix of concrete masonry units, structural steel/Delta beams, hollow core planks and conventional steel stud framing which make up the majority of the wall and floor structures. The piles are precast driven, with some cast in place piles for the exterior concrete stairs and ramp. There is a hydraulic elevator in the new construction, which will service the existing building floors as well. The finished space in the new building consists of a mix of classrooms, study spaces, as well as a new open common area which is being utilized as flex space by the school.
Contract Value
$7,800,000