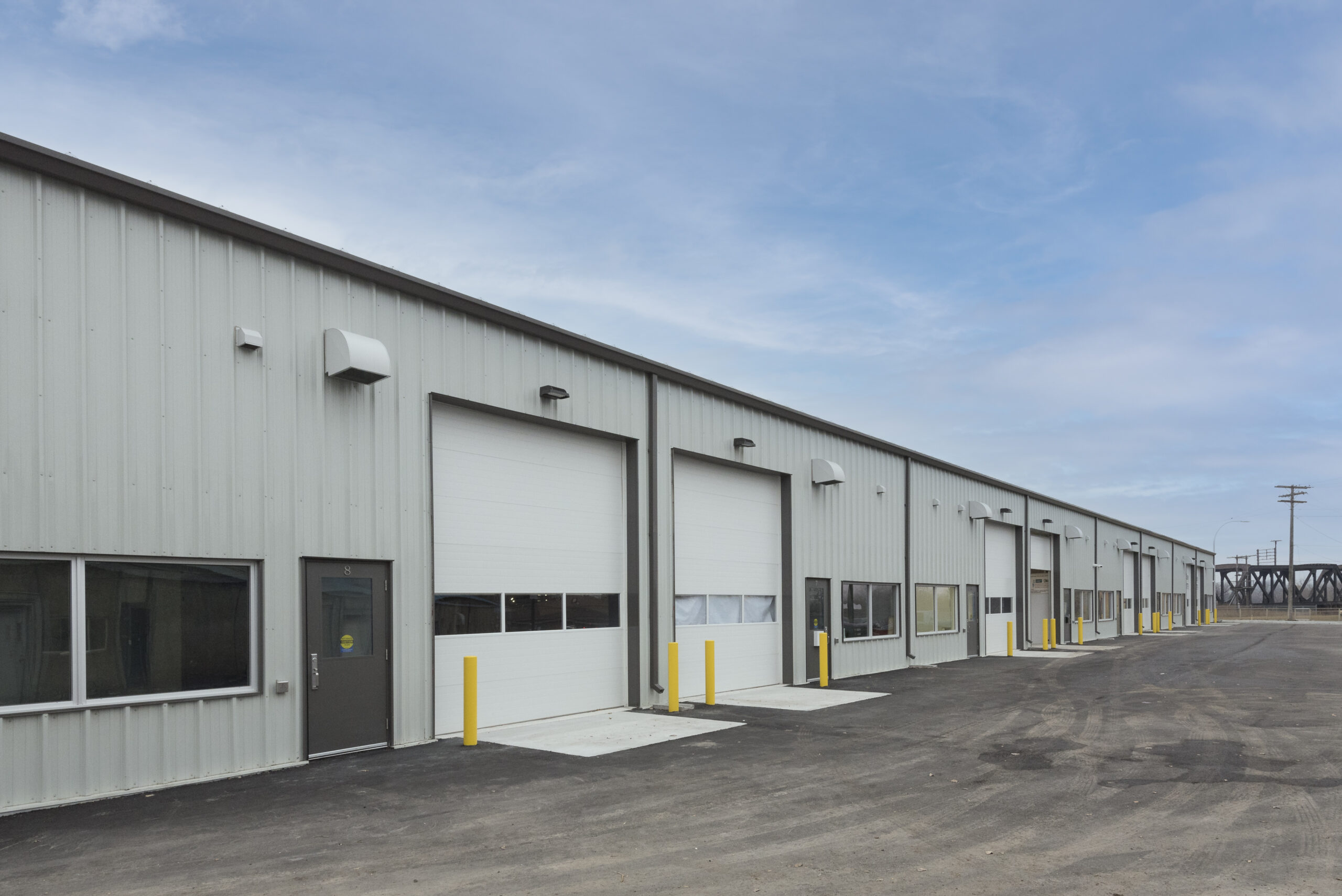 Watt Street Light Industrial Commercial Rental Units
The new 15,360 square foot industrial commercial rental unit building is located on a site that originally encompassed three buildings, two of which remain but will be demolished for future phases.
The pre-engineered steel structure for the CRU is divided into eight tenant spaces. Each was fit-up with office space, barrier free washroom and a work/storage space with overhead doors. The project included the abandonment of existing and installation of all new water and sewer services for all three buildings on the site with connections to city infrastructure, and a new three phase electrical service and all new parking lot areas, sidewalks, and landscaping.
Contract Value
$2,700,000