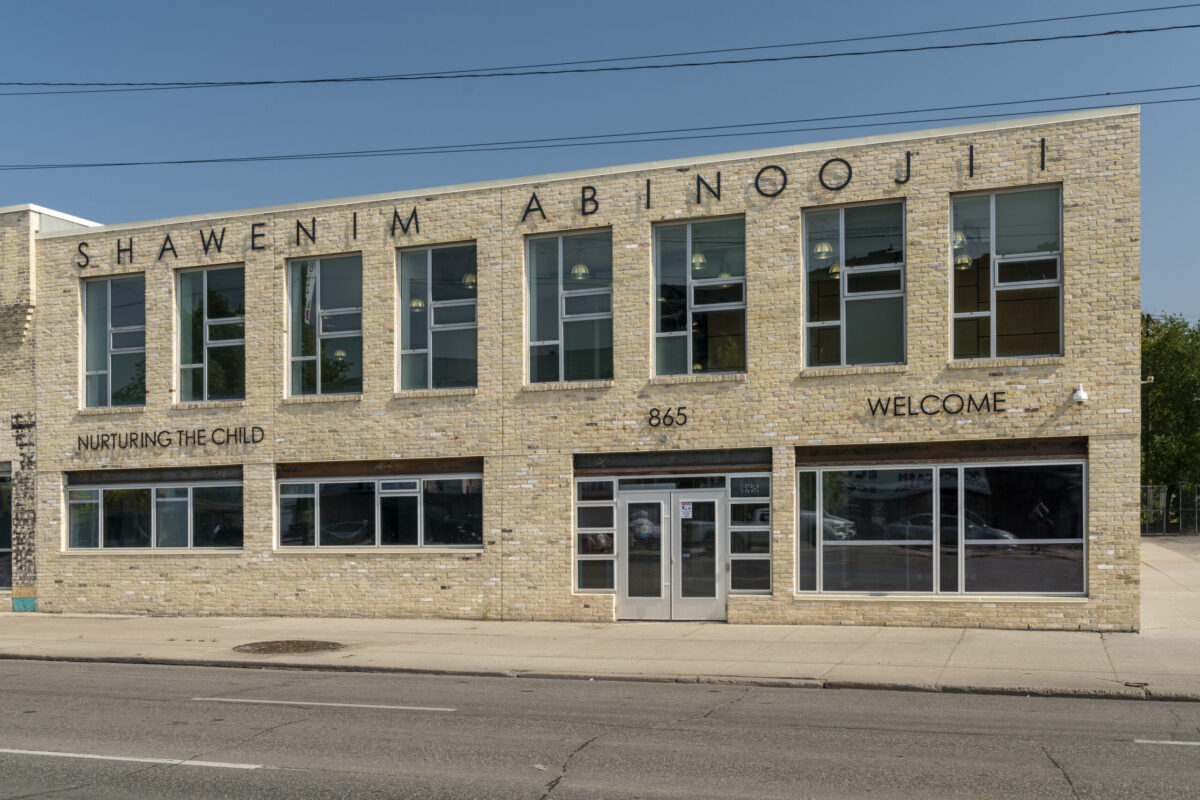 Shawenim Abinoojii Office Renovation
865 Main Street, Winnipeg
Shawenim Abinoojii Inc. (SAI) is a non-profit, First Nations-led organization that provides culturally relevant programs and services supporting the needs of the community. They provide services to Southeast Child and Family Services and Southeast Resource Development Council Corp. members. Shawenim Abinoojii is Anishinaabe and means to nurture the child. 
SAI purchased the the former Neechi Commons building on Main Street for the purpose of transforming it into Shawenim Abinoojii's new head office. The new location brings staff and programming from four different locations together under one roof. The goal of centralizing was to further improve service recipient experiences and improve the coordination and effectiveness of services.
On the heels of recently completed Nenookasiins Apartments, Bockstael was brought in for Construction Management services during the design phase of this project. The construction work included demolition of the existing commercial kitchen and grocery systems and construction of new walls, classrooms, offices and meeting spaces. New kitchenettes and desks were installed, and new flooring and paint added throughout the building. An Elders Circle room, complete with built in benches, is central to the space.
Contract Value
$2,400,000
Industry
Commercial & Office
Social Infrastructure