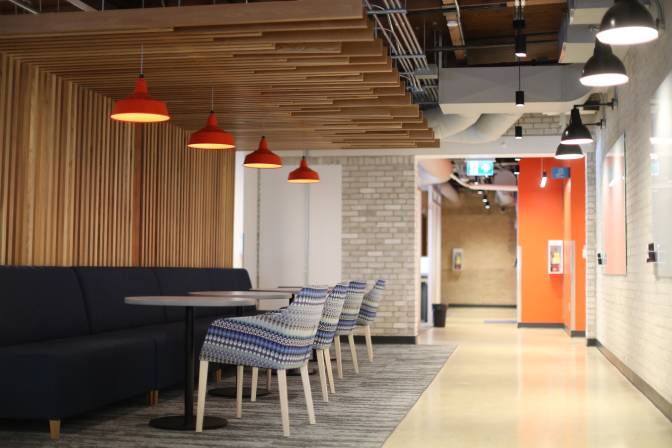 Amazon Web Services – Thinkbox Office
Home to up to 100 new employees of Amazon Web Services' digital special effects technology arm, Thinkbox, on the fourth floor of Johnston Terminal at the Forks received a modern facelift fitting of its new occupants.
As the Construction Manager, Bockstael provided design-assist, budgeting, and construction services for the commercial office interior renovation of 13,000 square feet within the heritage building. The existing space was demolished back to structure and fit out with completely new electrical systems and digital security components, ductwork, and washrooms, along with extensive finishes, glass fronted boardrooms, and unique millwork features for the many amenity spaces.
The project was delivered on time and on budget.
Contract Value
$2,000,000