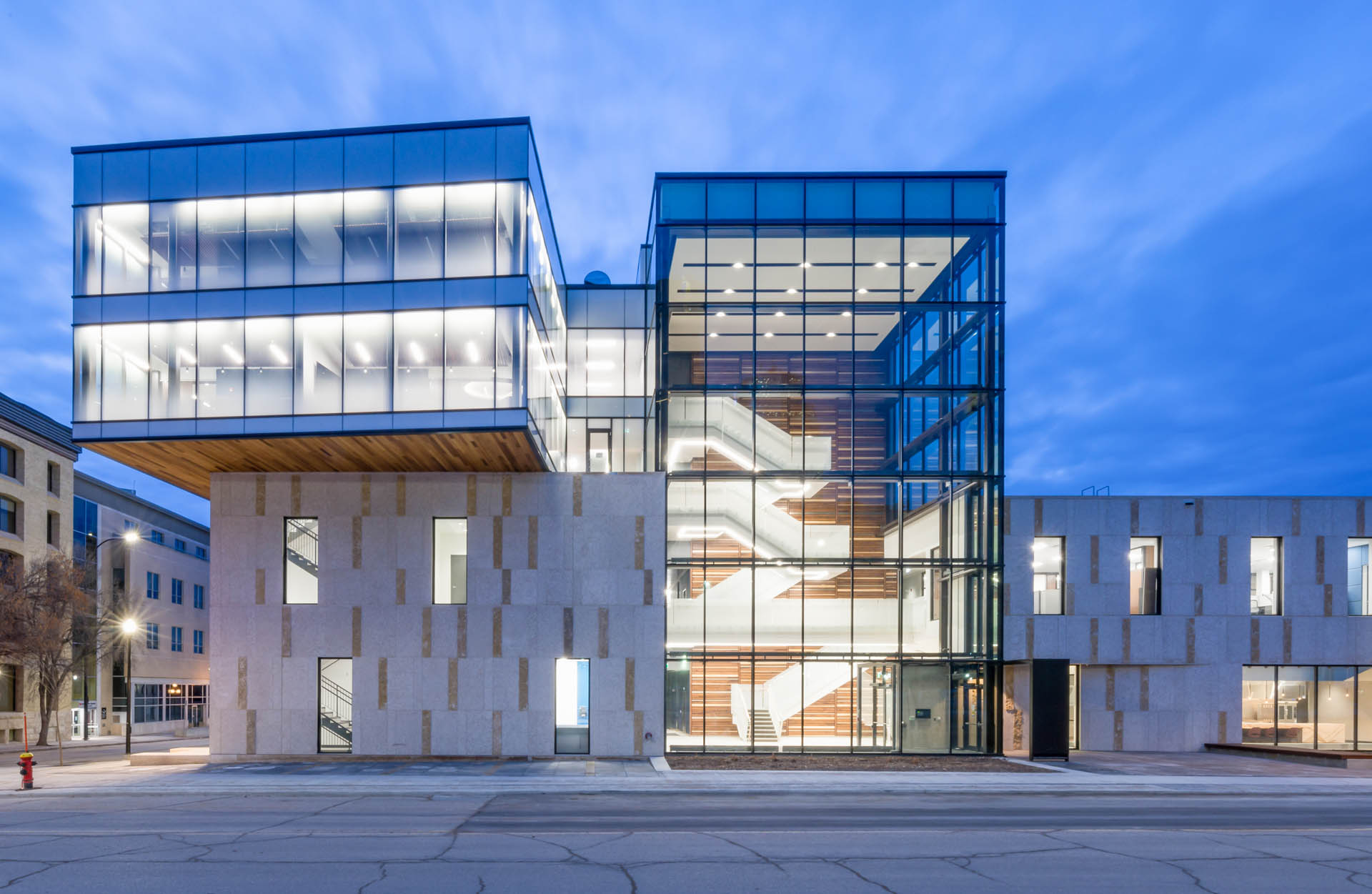 Richardson Innovation Centre
The Richardson Innovation Centre is a one of a kind building located in the east Exchange District of downtown Winnipeg. Built for Richardson International as a food innovation and development hub, the building houses a first-class laboratory and office facilities with modern and efficiently designed mechanical and electrical systems. The presentation kitchen, with full commercial cooking capabilities, serves as an impressive location to showcase new product innovations to Richardson's guests.
The Richardson Innovation Centre has transformed the streetscape of what was once a surface parking lot, just a block away from Waterfront Drive. It is a welcome addition to the corner of Westbrook and Lombard and showcases remarkable architectural details at every angle that are highlighted both day and night. The key architectural features include varying limestone textures and glass curtain wall on the exterior, prominent structural overhangs, and a centralized glass atrium with a feature staircase.
After assisting in a multi-year feasibility study, Bockstael Construction was engaged as the Design-Builder to manage both the design and construction phases of the project. We worked closely with the design team at Number Ten and led the project planning under the Target Value Delivery model, with set targets for cost, schedule, program, and quality. Mechanical and electrical design-build trades were procured through a competitive RFP process. Intensive design-assist was also implemented on structural and glazing systems.
Contract Value
27,000,000
Consultant
Number TEN Architectural Group