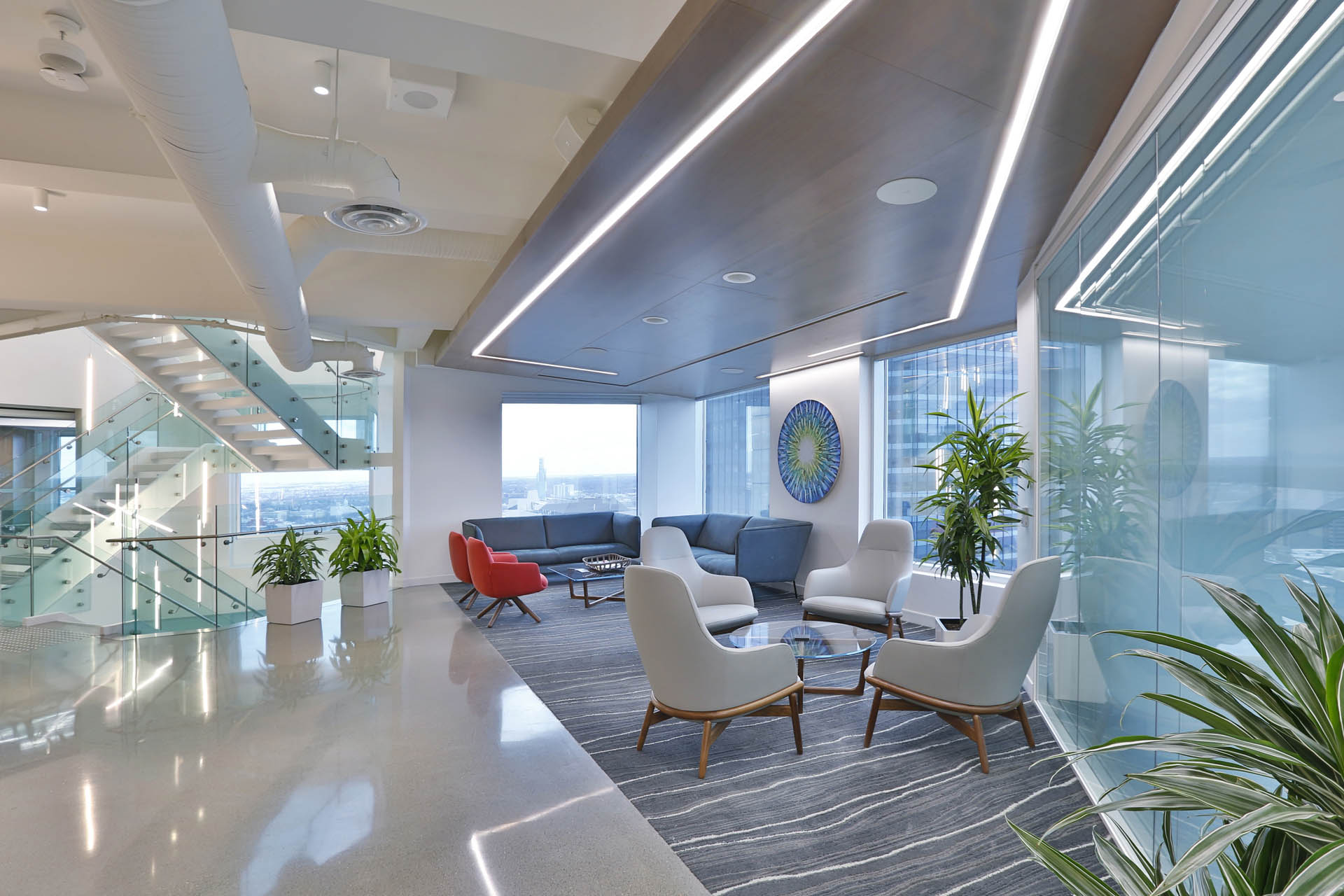 Taylor McCaffrey Office Renovation
Bockstael Construction was the successful bidder for the complete fit-out of Taylor McCaffrey Lawyers' new flagship office. This stunning workplace occupies 43,000 square feet of the upper floors in 201 Portage Avenue. It embraces advanced concepts in office design, utilizing ergonomics, technology, and natural light. Designed to reflect the culture of the company, it offers areas for collaboration and comfortable meeting spaces for their clients.
Work was performed simultaneously across three levels of the downtown tower. Bockstael utilized LEAN planning principles and collaborated with trade partners to complete this project in a tight space, with an accelerated schedule.
The scope of work included all new mechanical and electrical distribution systems and terminal units, high-end millwork detailing and floor finishes, extensive voice and data requirements, and a spectacular feature staircase. Bockstael was also responsible for coordination of demountable wall partition systems and modular workstations.
Contract Value
$6,900,000