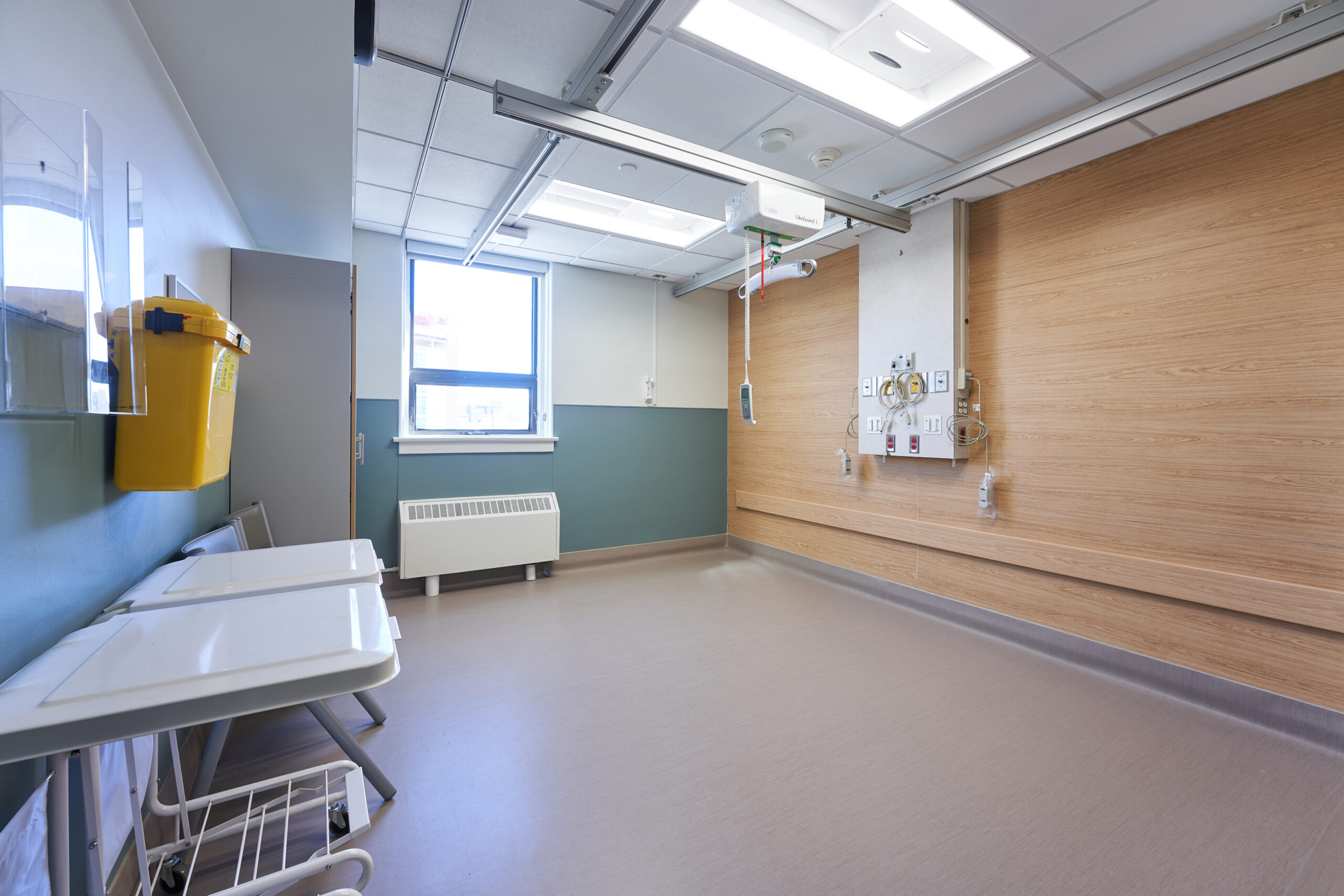 New Acute Stroke Unit at Health Sciences Centre
Enhanced quality of care, improved patient experience, and improved patient outcomes were the goals of a new, centralized acute stroke unit in Manitoba. The Acute Stroke Unit is a 28-bed unit located on the fourth and fifth floors of 735 Notre Dame Avenue, the former Women's Pavilion at Winnipeg's Health Sciences Centre.
The new unit brings together a comprehensive team of stroke experts with the equipment they need to deliver first-class treatment and rehabilitation, leading to longer, more fulfilling lives for the approximately 2,000 Manitobans who suffer a stroke each year. The unit will also benefit from its proximity to the development of new interventional angiography facilities and new equipment for HSC Winnipeg's Diagnostic Centre of Excellence, a project Bockstael Construction completed in 2016.
The scope of work encompassed building upgrades included heating, ventilation, lighting, asbestos abatement, an upgraded nurse call system, new sprinklers, and new elevators. Bockstael Construction successfully delivered this project through the height of the Covid-19 pandemic by utilizing the Bockstael Operating System pillars of professional project delivery, collaboration, and Lean Construction tools and principles.
Contract Value
$7,500,000