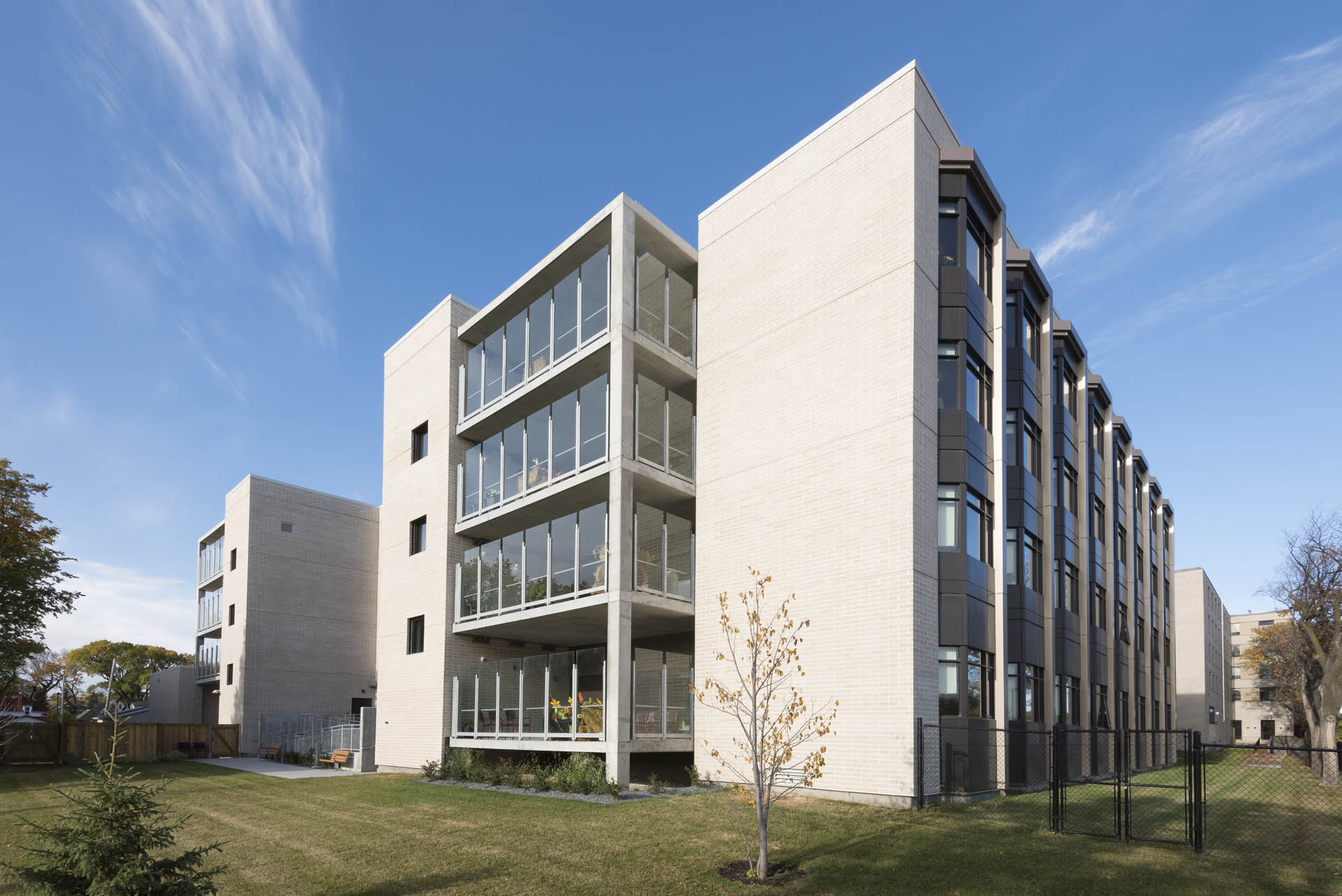 Holy Family Home Building Expansion and Revitalization
Holy Family Home is an accredited personal care home owned and operated by the Sister Servants of Mary Immaculate. The mission of the Holy Family Home is to minister personal care and related health services to the elderly in a holistic approach and in a loving and compassionate environment, based on Christian ideals and principles.
The Building Expansion and Revitalization project makes Holy Family Home the largest stand-alone personal care home in the province. It includes seven 21-bed units, each with its own home-like dining, activity, bathing, lounging and staff support area. In addition, there is a 10-bed special care unit, which is self-contained on the ground level and includes a secure, outdoor courtyard. This unit will provide care for residents with severe dementia and disruptive behaviours.
The project also included:
upgrades to some of the existing mechanical and electrical infrastructure, as well as a new four-car garage for the existing Sisters' Residence;
renovations to the existing facilities, including an adult day program area, front entrance, rehabilitation clinic, treatment room, staff education room, central staff locker area and the chapel;
a sustainable green building design, using geothermal energy and power-smart systems; and
the creation of a family dining area.
This project is targeting a LEED Silver designation from the Canadian Green Building Council (CaGBC), as well as a Manitoba Power Smart designation per Manitoba Green Building Program and Manitoba Energy Code for Buildings (MECB).
Contract Value
$49,000,000
Industry
Multi-Family Residential
Social Infrastructure
Consultant
Stantec Architecture Ltd.