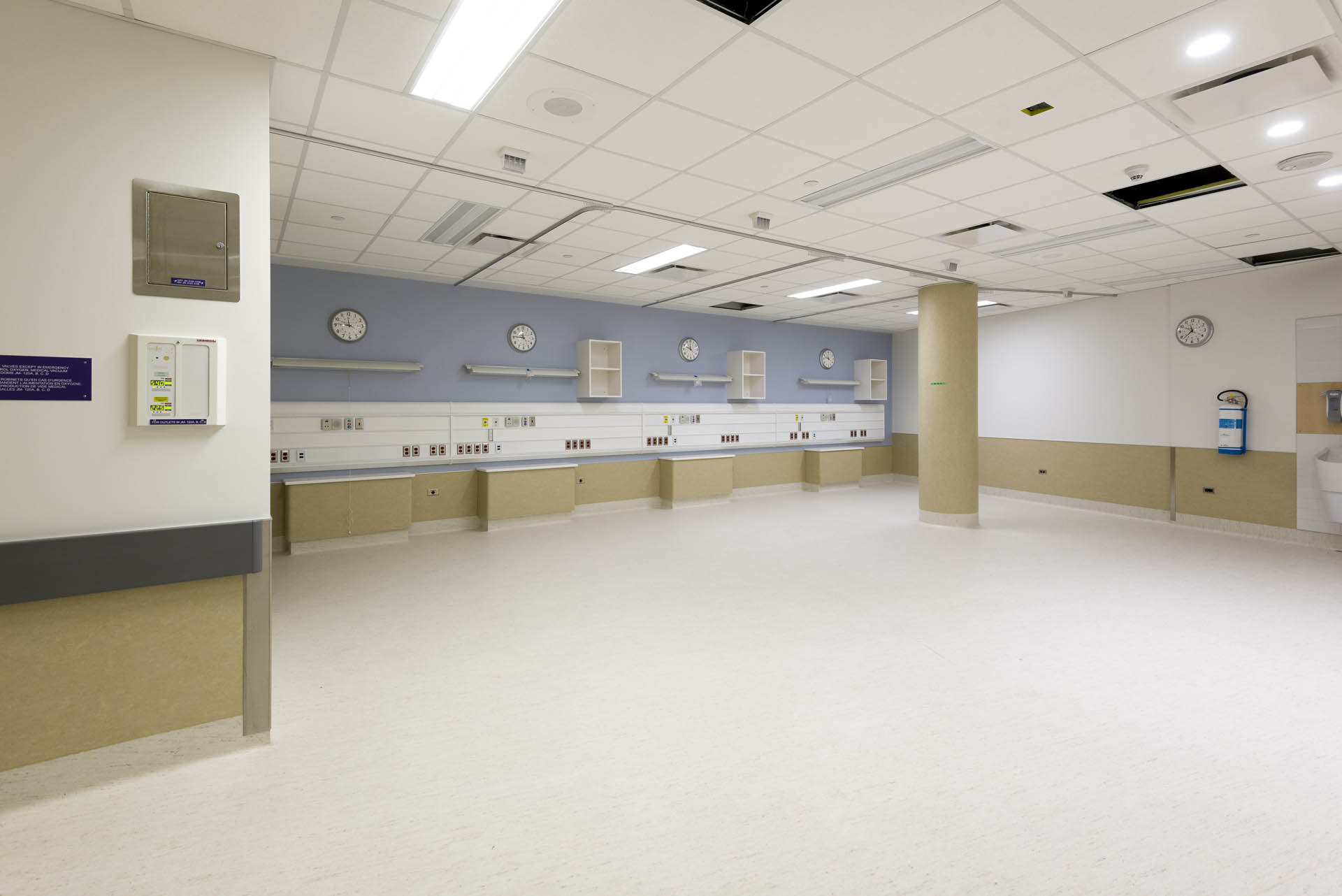 Health Sciences Centre – Diagnostic Imaging & Procedure Suites
Unique to Manitoba, this seven-storey, 91,000 square foot medical imaging complex with a roof-top helicopter landing pad was completed in 2017. The state-of-the art facility enables the consolidation of diagnostic imaging programs. The Diagnostic Imaging Centre borders three sides of existing buildings at the Health Sciences Centre. Construction of the facility in a dense urban setting presented numerous logistical challenges.
Bockstael Construction was responsible for the construction of the 7 storey building as well as the pediatric MRI suite, new CT Scanner and Digital Radiography suites. When fully fit out, this facility will house a full range of state-of-the-art imaging technology, as well as specialist and support staff. In addition to the current suites delivered by Bockstael construction, it will house Vascular and Neuroangiopathy labs, a new operating theatre complete with a viewing room, and Ultrasound/Flouroscopy testing.
Contract Value
$43,700,000