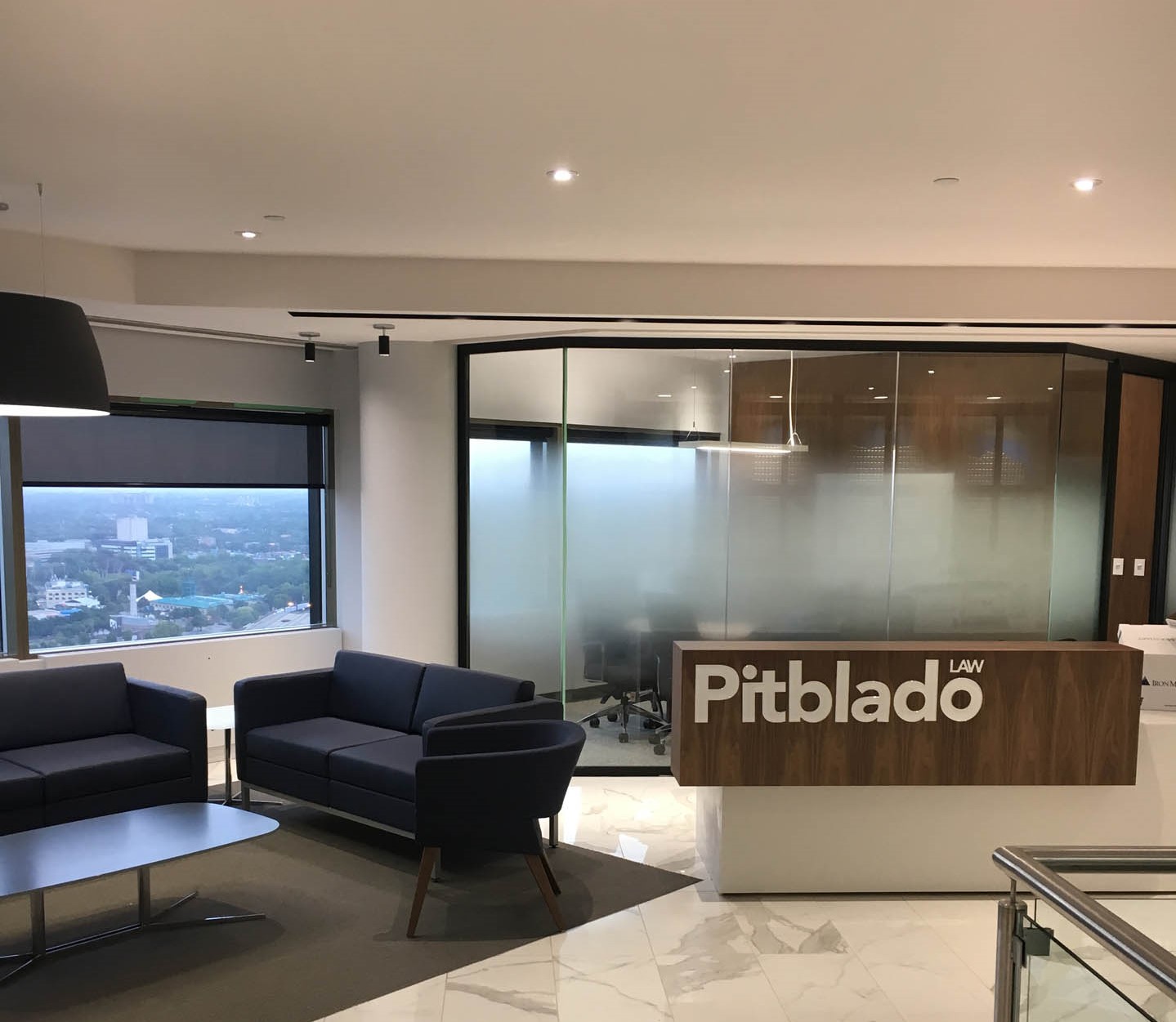 Pitblado Law Office Renovation
Bockstael was engaged by Pitblado LLP as the Construction Manager for the renovation of their existing office space on the 24th and 25th floors of the 360 Main Street office tower.
The project included 3 phases of interior renovations to provide a complete renewal of meeting rooms and a new conference centre, an updated lobby and reception area, and the redistribution of office space to allow for additional offices.
The renovations included higher end detailing for the reception area and wall finishes, specialty lighting, modern A/V systems for meeting areas, operable partitions, and high-quality finishes throughout.
Work was being completed without interruption to ongoing operations, with intensive planning and coordination carried out well in advance of site mobilization.