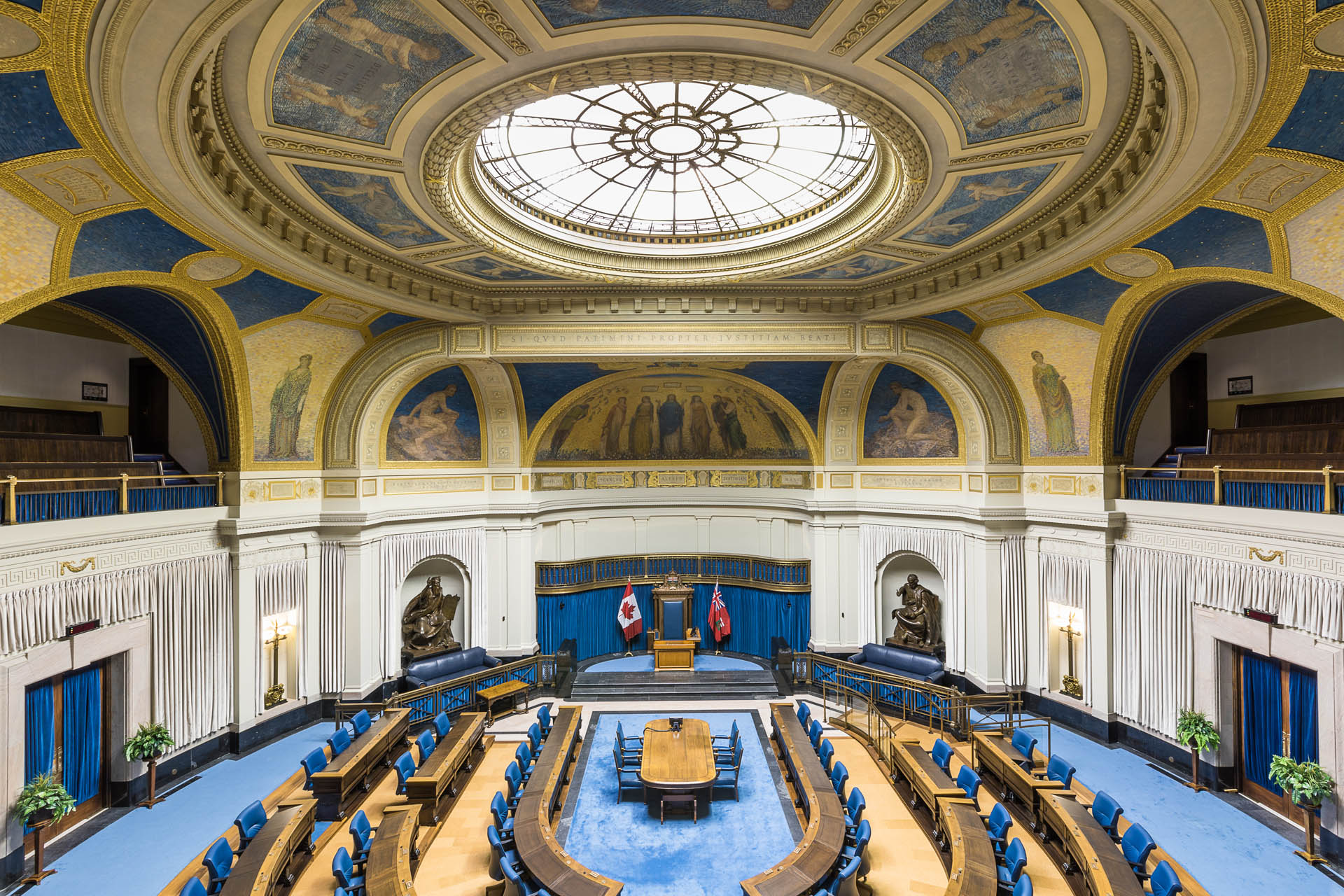 Manitoba Legislative Building – Restoration of the Chamber
Beginning in 2014, Bockstael provided CM services to address accessibility, safety and workplace health within the Manitoba Legislative Building Chamber. A work program was developed by Bockstael to address several incremental upgrades to gallery safety and hazardous materials, with all work occurring under stringent constraints fitting within legislative recesses.
The final and largest work occurred in 2017. With input from a 24-member Accessibility Advisory Committee, Bockstael and the design team developed a design and construction approach that allowed us to raise the chamber floor, modify desk and seating arrangements, and upgrade the chamber A/V systems while maintaining all heritage aspects and completing the work within the 2.5 month recess. The overall project was phased over 16 months and included investigative acoustic testing, drapery upgrades, renovations to the Public Gallery, and accessibility upgrades.
This project has received the following awards:
Manitoba Heritage Award of Excellence
PMI Project of the Year – Finalist
Canadian Heritage Association for Professional Heritage Projects
2018 Institutional Conservation Award from Heritage Winnipeg
Photos by Stationpoint Photographic
Contract Value
$4,000,000
Consultant
Republic Architecture Inc.