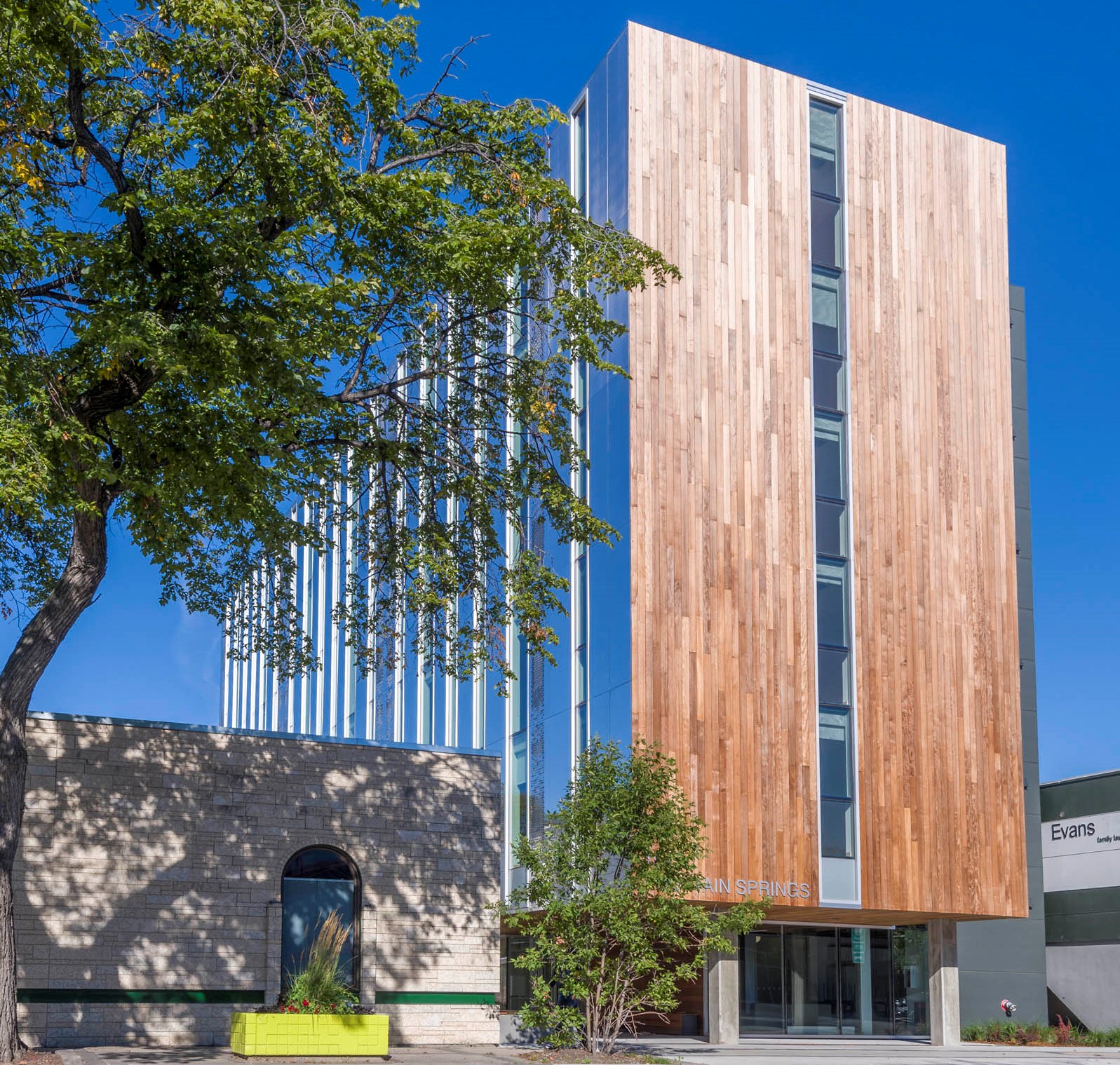 Fountain Springs is a six-storey housing complex for low income families and persons with mental disabilities. It includes a total of 30 comfortable and affordable suites; 20 one-bedroom and 10 two-bedroom, as well as one caretaker suite. The building features a modern, sleek design with an open and airy concept. In addition to landscaping, site work includes new and refurbished parking areas.
This project showcases Bockstael's experience in prefabrication and site assembly. Challenged with a tight work site with no laydown or staging areas, Bockstael initiated design changes during preconstruction and mandated that the building structure – load-bearing steel stud walls – be prefabricated in a shop off-site and installed by crane on-site. This approach not only addressed the laydown requirements at no additional cost, but also reduced the project schedule by at least 6 weeks.
Fountain Springs received an Award of Excellence at the 2018 Prairie Design Awards.
Contract Value
$6,500,000