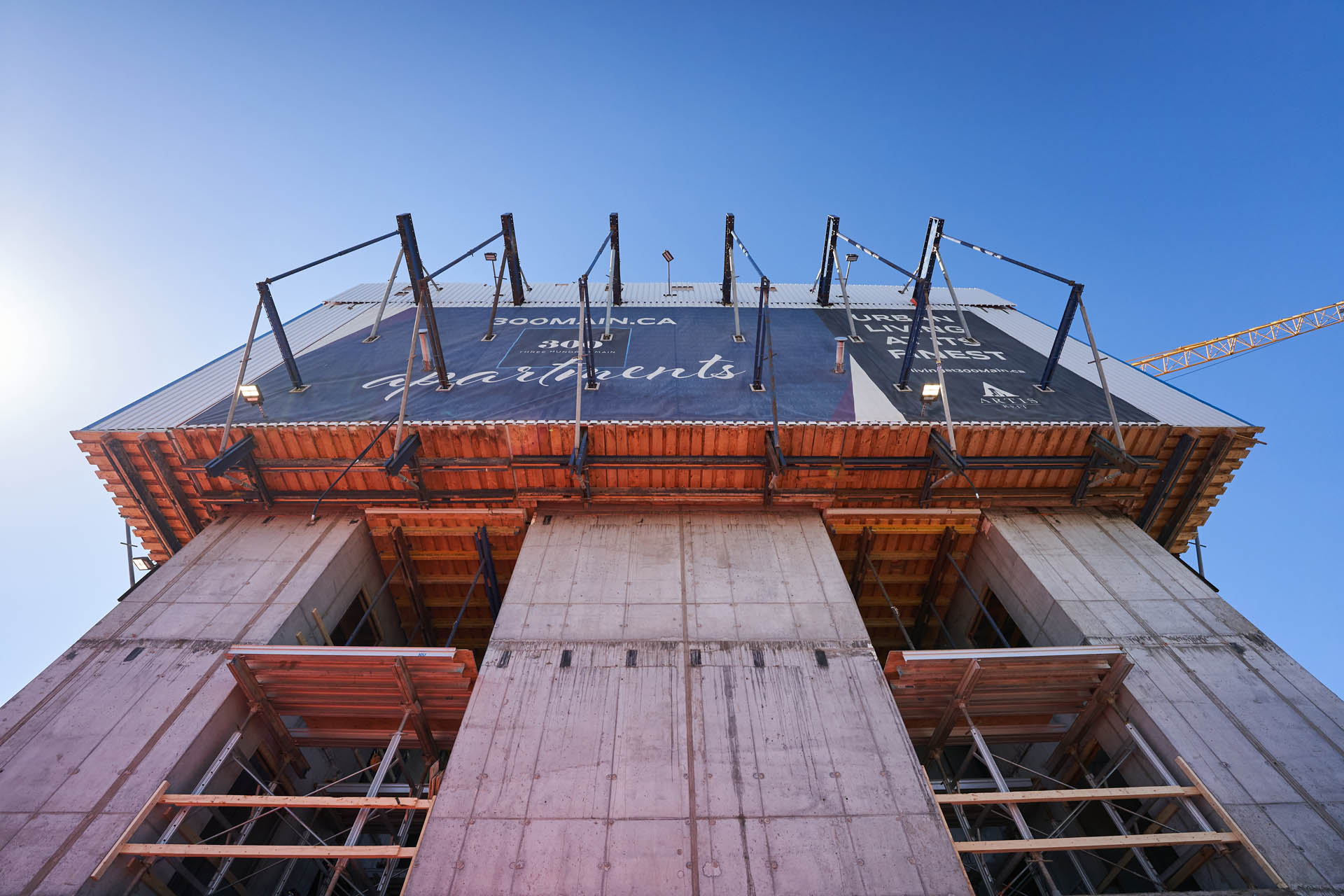 Following a competitive proposal process, Bockstael was invited to partner with Marwest as the Concrete Subcontractor on this tremendous downtown venture that is set to rise on top of the existing Winnipeg Square underground parkade and concourse. Comprised of 40-storeys of residential apartment units and at grade commercial spaces, this skyscraper project will set the record as the new tallest building in Winnipeg.
Bockstael's primary scope of work is the concrete core that will rise over 400 feet above ground and includes six elevator shafts, two stairwells, two shear walls, and a structural slab interconnecting the shafts at each floor. The methodology includes self-climbing formwork to minimize crane time and enhanced hoarding and access systems to maximize productivity. While the existing 1980s substructure was built with a future tower in mind, Bockstael's concrete scope of work also includes significant modifications and strengthening to the foundation elements in order to accommodate the modern tower design. The remainder of the structure is structural steel and hollowcore.
As part of our services, Bockstael is also administering Lean Last Planner System scheduling tools with the greater project team to maximize efficiency and minimize floor cycle times for all involved.
Contract Value
$14,000,000
Consultant
Raymond S.C.Wan Architect