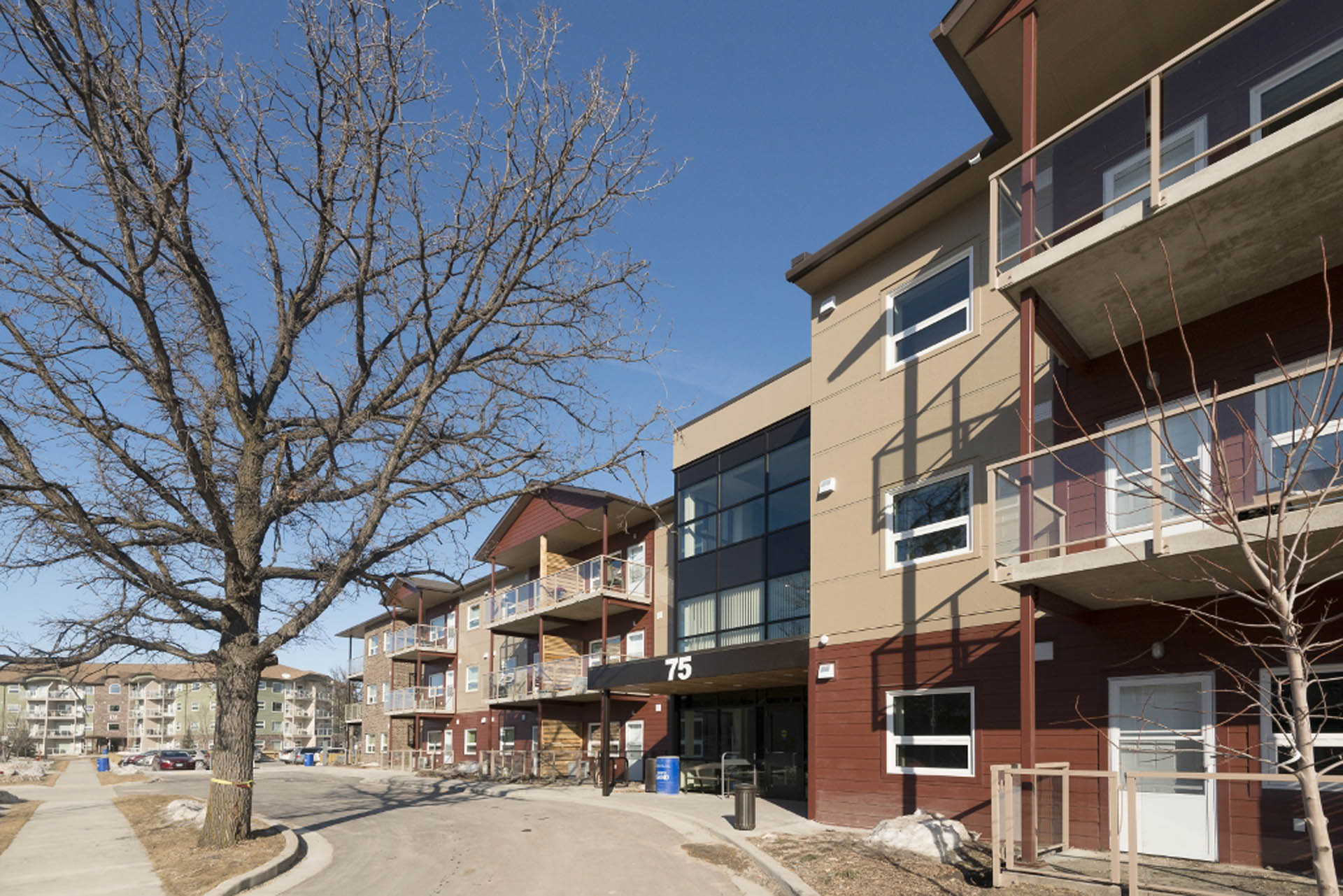 St. James Kiwanis Courts East
The non-profit St. James Kiwanis Courts, working with funding assistance from Manitoba Housing, has completed construction of the fourth phase of its affordable multi-unit rental housing complex for seniors on Sinawik Bay in the St. James community of Winnipeg. Bockstael is proud to have been selected as the builder of choice for all four phases.
Existing bungalow units were demolished to make way for the new 48 unit, 46,500 square foot, three-storey building. Construction is wood frame and the building features balconies, PVC windows, and cementitious siding. A parking lot, landscaping and new storage garage were all included in the project scope.
Contract Value
$8,800,000
Consultant
Ft3 Architect Landscape Interior Design