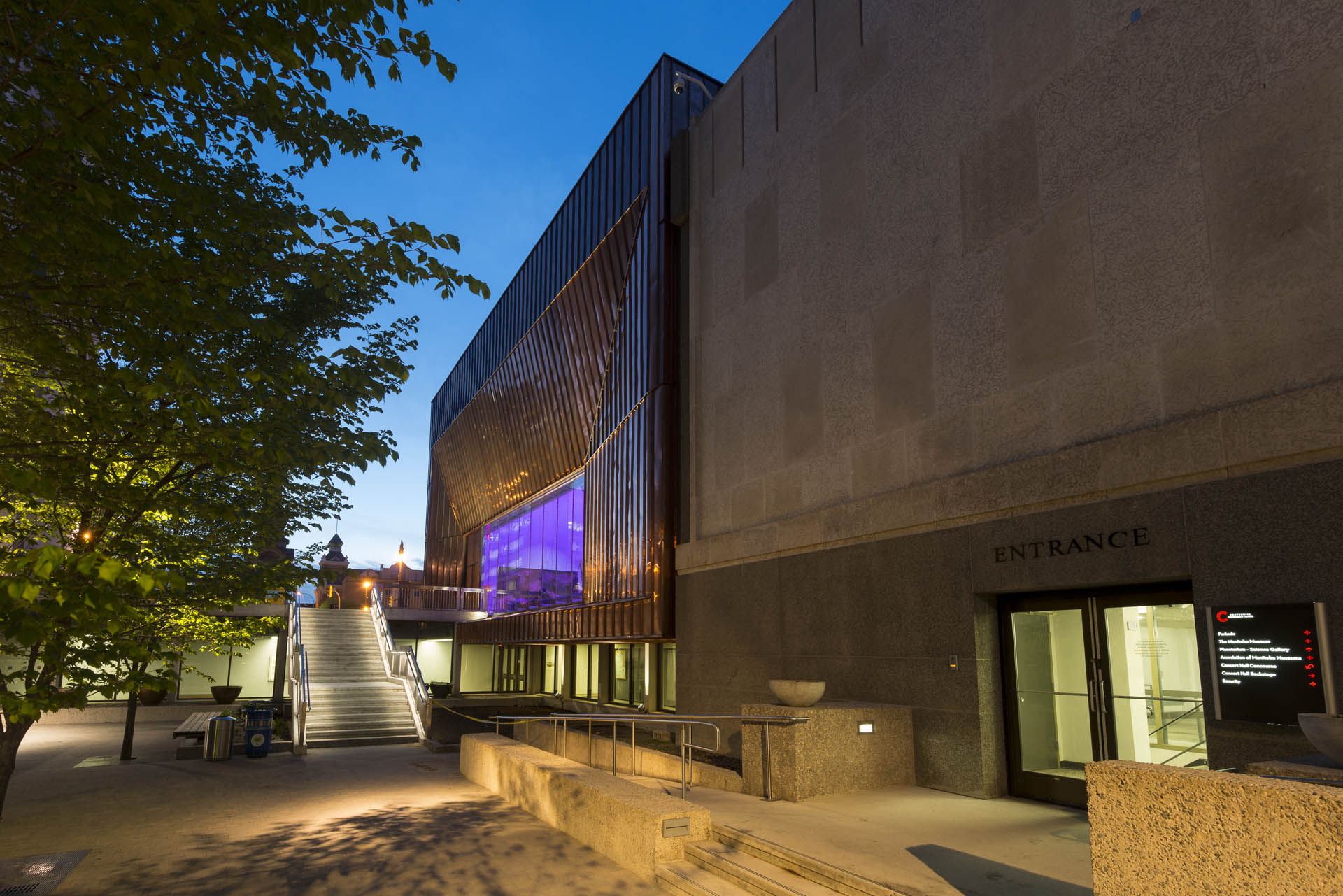 Manitoba Museum Alloway Hall Expansion
Challenged by the limitations of its travelling and temporary exhibition space, the Manitoba Museum's Alloway Hall underwent a 4,000 square foot expansion. Originally built in 1994, the structure is an anomaly among the other Modernist buildings that make up the Manitoba Centennial Centre campus. The redesign features a box-like structure to maximize curatorial freedom; an exterior complementary to the existing campus that consists largely of copper and glass; and a massive picture window that engages visitors to the sunken Steinkopf Garden outside. The expanded Alloway Hall provides the museum with greater flexibility in presenting larger world-class exhibits to Manitobans.
Contract Value
$3,200,000.00
Consultant
Stantec Architecture Ltd.