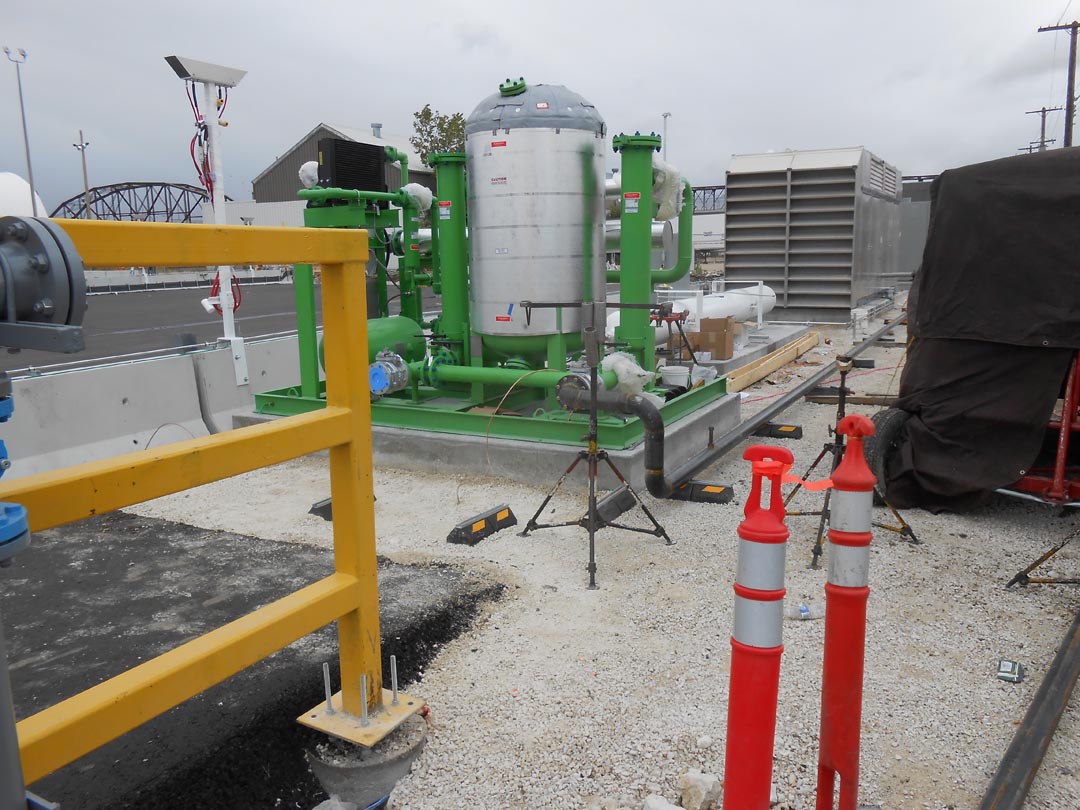 Clean Energy of California CNG Fueling Station
After being awarded a contract to collect Winnipeg's garbage and recycling, Emterra Environmental hired Clean Energy of California to develop their compressed natural gas (CNG) fueling station. With a total of 64 pumps, this was to be the largest of its kind in North America.
Bockstael Construction was hired by Clean Energy of California to construct its fueling station in a period of 14 weeks. However, when Emterra was instructed by their client to be up and running much sooner, the construction schedule was shortened to a mere five weeks to open on October 1, 2012. Adding complication to the project were 3,600 psi running pressures and 6,000 psi testing pressures, which called for careful inspection by the governing authorities. With some skillful coordination by Bockstael Construction, Emterra's CNG trucks were fueled and on the road according to schedule.