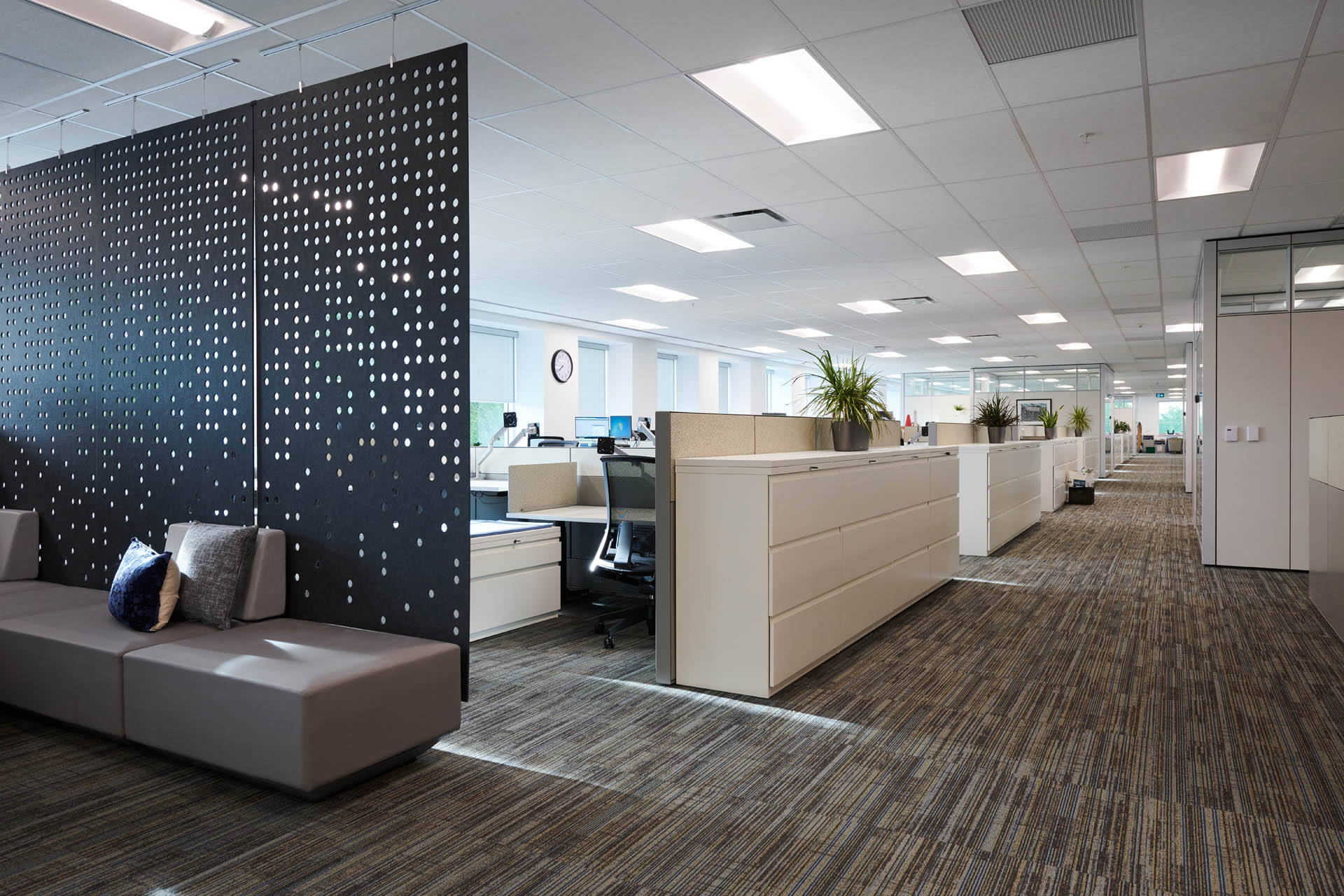 Canada Life Head Office Redevelopment
Canada Life (formerly Great-West Life Assurance Company) embarked on a major transformation project at its Winnipeg campus. Designed to enable the workplace of the future, Canada Life's project is a complete renovation of the 320,000 sf office building at 60 Osborne St. N.. Built in 1957, it is among one of Winnipeg's iconic structures.
The renovation includes re-imagined floor plans, major architectural improvements, new windows and associated building envelope upgrades, HVAC and hydronic upgrades, new lighting and lighting controls, occupancy trending technology, fire alarm upgrades, new flexible office layout configurations and finishes, escalator replacement, and a new sprinkler system. New washrooms, café, servery area, and meeting spaces were also provided to encourage collaboration and enhance the employee experience.
The scope of this transformation included a total replacement of the existing HVAC system in the 61-year-old building and a replacement of the central physical plant which also serves the two connected buildings – 80 and 100 Osborne St. N. The building area affected by this replacement of the HVAC system is approximately 750,000 square feet.
Prior to commencing any work, Bockstael developed a phasing and decanting plan that ensured Canada Life's 1500 staff could be relocated during construction in a manner that ensured there were always sufficient workstations available. As the building remained occupied throughout construction, careful logistics and delicate coordination were required to ensure no disruption to the business's operations or workplace environment.
This project was awarded the 2022 BOMA Award of Excellence for Tenant Improvement – Major Renovation Category.
Consultant
Number TEN Architectural Group