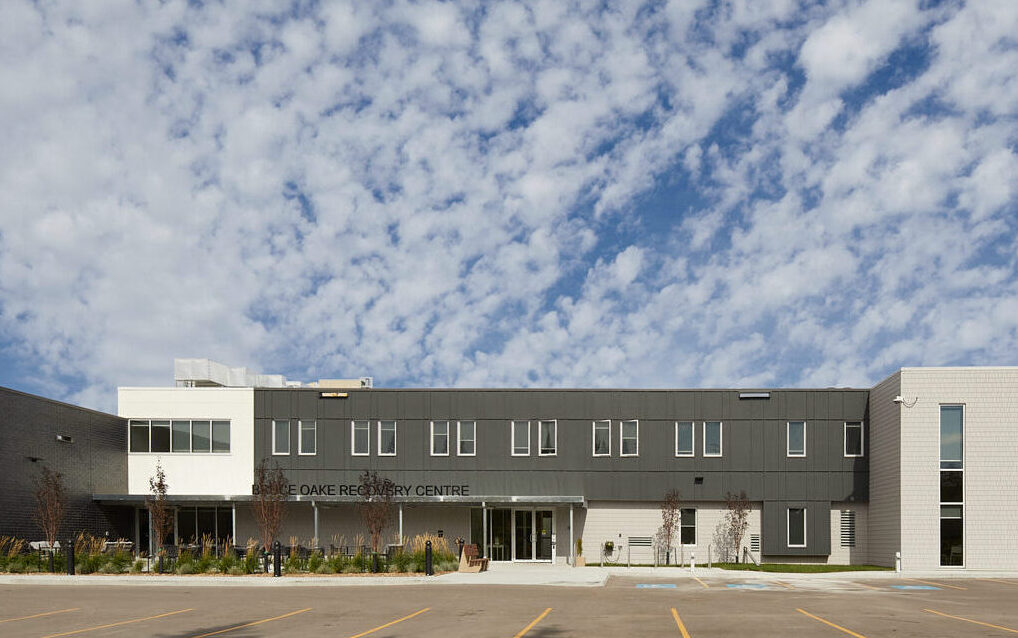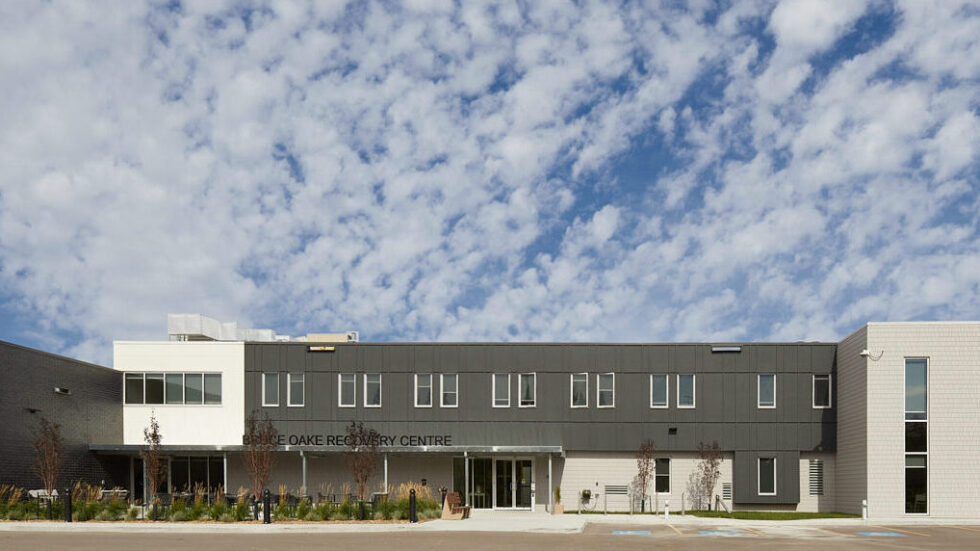 Bruce Oake Recovery Centre
The Bruce Oake Recovery Centre was created with the intent to save as many lives as possible from the devastating effects of addictions. Bockstael Construction acted as the trusted advisor to the Oake Family, who created the Centre in remembrance of their son Bruce, who lost his battle with addiction at the age of 25.
Bockstael was brought on in the design development phase and created a Target Value budget. We undertook substantial value engineering that shaped the final scope of the building design to meet the Oake Foundation's set budget for the project while maintaining the key design aspects and vision. With a tendered cost that came in on track with the target cost, demolition began in Fall 2019 and foundation work began in early 2020. The Centre opened May 2021, months ahead of the original timeframe of Fall 2021.
The Centre is a two-storey, 38,000 square foot concrete and hollowcore structure with partial basement. The interior includes 50 residential addiction treatment beds, treatment programming areas, offices, a dining and commercial kitchen facility, a full-size gymnasium with stage and changerooms, and a landscaped courtyard. Work also included demolition of the existing Vimy Arena that previously occupied the site.
Images by Stationpoint Photographic 
Contract Value
$13,000,000