Bockstael Construction, in association with consulting partners Number TEN Architectural Group and SMS Engineering, were awarded the 2022 BOMA Tenant Improvement Award – Major Renovation Category for the transformation of the Canada Life Head Office in Winnipeg.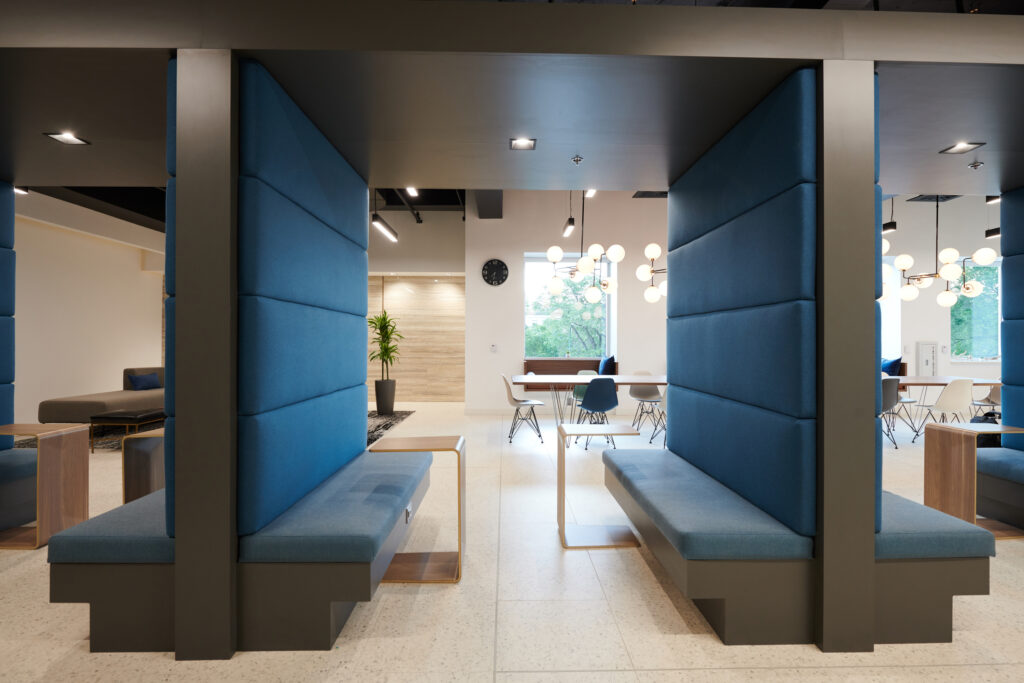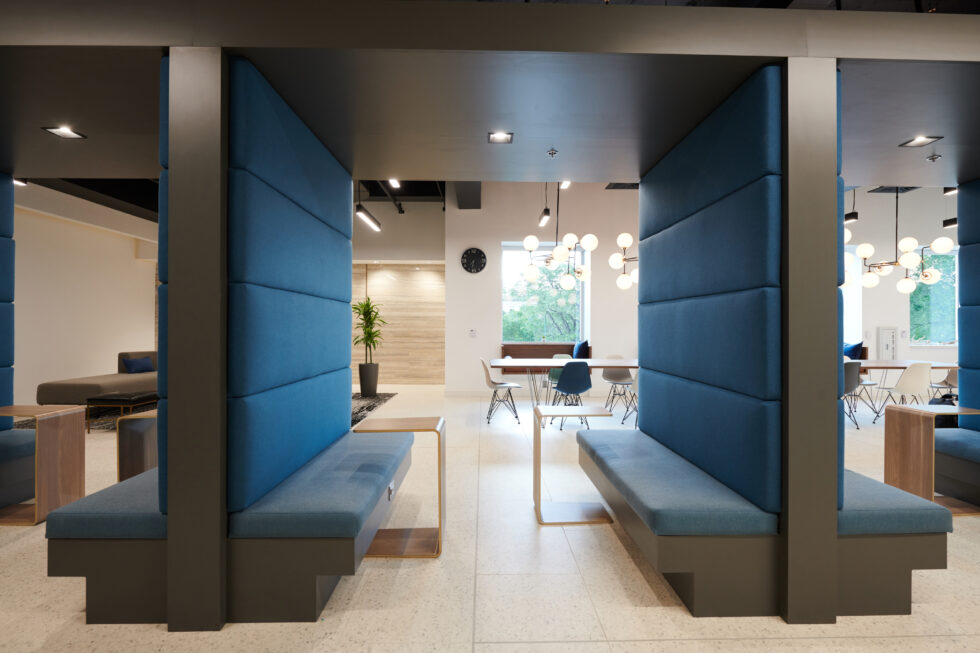 Spanning over 350,000 square feet, the renovation aimed at improving efficiency, enhancing flexibility, accommodating a range of working styles, and encouraging an environment promoting wellness, teamwork, and collaboration.
A new physical plant was installed to serve the entire 750,000 square feet campus of three buildings and surface parking lot, reducing the campus energy use by close to 30% and GHG emissions by close to 40% to achieve a nine-year return on investment. It restarted the clock on the useful life of the central energy plant and vastly reduced the costs associated with maintained the existing systems.
Through an integrated project team effort, the Canada Life project respected the history of a 60-year-old building without disrupting the day-to-day functioning office requirements and delivered successfully on the client's goals. The renovation included re-imagined floor plans, major architectural improvements, new windows and associated building envelope upgrades, HVAC and hydronic upgrades, new lighting and lighting controls, occupancy trending technology, fire alarm upgrades, new flexible office layout configurations and finishes, escalator replacement, and a new sprinkler system. New washrooms, café, servery area, and meeting spaces were also included to enhance the employee experience.
Thank you to BOMA Manitoba for the recognition and to all partners and stakeholders involved in this major project!